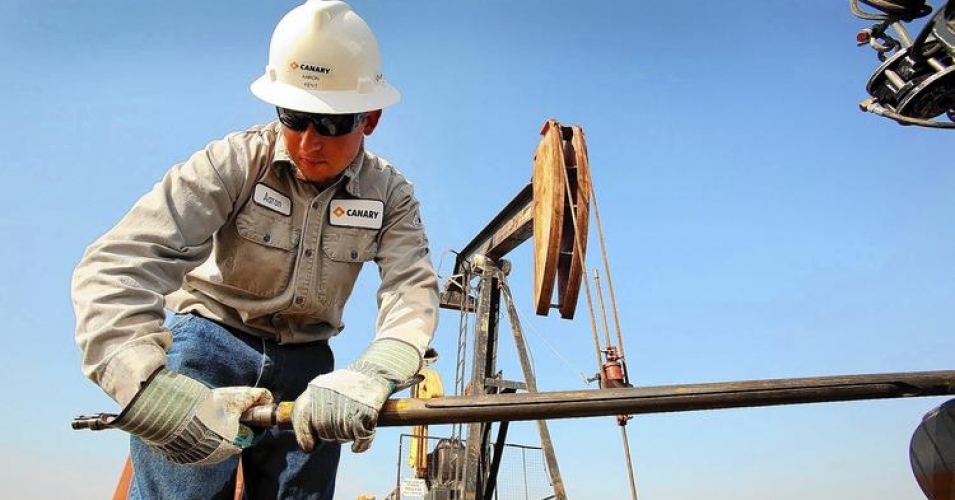 US – Brent crude oil bounced off a 13-month low on Wednesday, paring early losses to trade near $103 a barrel as traders with one eye on potential supply disruptions in Iraq started buying.
U.S. crude prices fell, however, after the U.S. Energy Information Adminstration (EIA) reported a surprise rise in oil inventories of 1.4 million barrels last week, including a 418,000 barrel increase at Cushing, Oklahoma, delivery point of the U.S. contract.
September Brent crude rose by 80 cents to over $103 a barrel. The contract, which expires on Thursday, fell as low as $102.37, the weakest for a front-month since July 1, 2013. U.S. crude was flat near $97 a barrel, after hitting its weakest since February.
Brent, the international oil benchmark, has fallen 11 percent since mid-June as a surge by Islamic State militants in northern Iraq has not yet created major supply outages, while global crude output has been rising. But traders said some in the market remained cautious, and were looking to buy contracts as prices fell towards the $100 level.
Exports from Libya are recovering despite the worst unrest in the country since 2011, with the first tanker leaving the port of Ras Lanuf on Tuesday since the end of a year-long harbor blockade.
Demand in China, the world's second-largest oil consumer, also slipped last month, preliminary government data showed on Wednesday, with implied oil consumption down 2 percent from a year earlier, Reuters calculations based on preliminary government data showed.
Output from the Organization of the Petroleum Exporting Countries (OPEC) rose to a five-month high above 30 million barrels per day (bpd) in July, the International Energy Agency said on Tuesday.
The EIA said on Tuesday that U.S. crude production averaged an estimated 8.5 million bpd in July, the highest level since April 1987.
—By Reuters