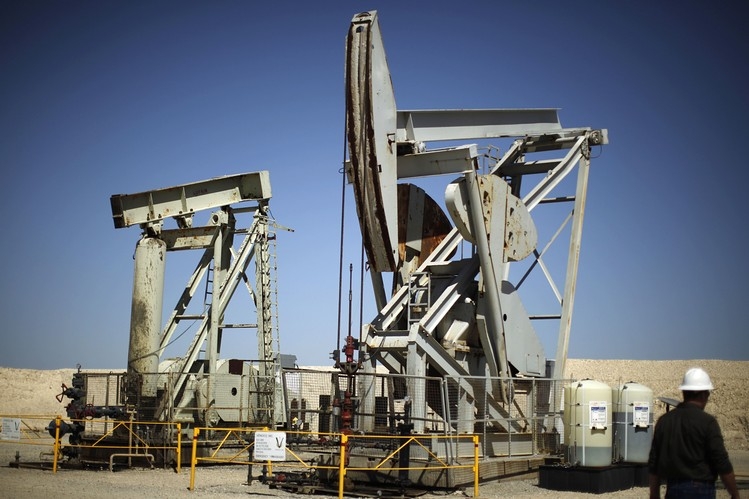 Big rises in oil production from North America are helping to keep oil markets well supplied, the West's energy watchdog said on Tuesday, suggesting oil prices are unlikely to rise much soon despite armed conflicts near key oil-producing areas.
Sunni insurgents have made sweeping gains across northern Iraq in the last month, over-running several oilfields and raising concerns about the security of oil supplies from the south of the country.
Another important oil producer, Libya, has been in turmoil for years and is pumping only around a third of the volume of oil it produced under former dictator Muammar Gaddafi.
But the International Energy Agency (IEA) said that, although the situation in several key oil producing countries "remains more at risk than ever," oil supplies were ample, and the Atlantic market was even reported to be facing a glut.
Output from the Organization of the Petroleum Exporting Countries rose 300,000 barrels per day (bpd) to a five-month high of 30.44 million bpd in July, as higher production in Saudi Arabia and Libya more than offset declines in Iraq, Iran and Nigeria, it said.
Read More Geopolitics posing 'uneasy comfort' for oil markets
Crude oil production in the United States has risen by more than 3 million bpd since 2010 and the increase in high quality, light, tight oil from shale formations shows no sign of stopping.
The IEA, which advises major consuming nations on energy policy, said North American oil supply growth was "relentless."
"Despite armed conflict in Libya, Iraq and Ukraine, the oil market today looks better supplied than expected, with an oil glut even reported in the Atlantic basin," the International Energy Agency (IEA) said in its monthly report.
Read More Oil supply risks for 2015 'extraordinarily high'
"U.S. and EU sanctions on the Russian oil sector are not providing oil markets with much support, either. The consensus in the industry seems to be that neither set of sanctions will have any tangible near-term impact on supplies. Even for the medium term, their impact appears questionable," the IEA said.
The oil market has fallen over the last month but remains nervous about further supply shocks. Brent was trading around $104 a barrel by 0830 GMT on Tuesday, down from a high above $115 in June.
"While the situation across these key producer countries remains more at risk than ever, so far the market appears confident that OPEC can deliver the production increase needed from it to meet rising demand expected in the second half of the year," the IEA said.
Read MoreHow the collapse of Iraq could actually save oil
The agency said slower global economic growth was keeping a lid on world oil demand, and although oil consumption would rise sharply towards the end of this year, it had trimmed its forecast for 2015 global oil demand growth by 90,000 bpd to 1.32 million bpd.
—By Reuters