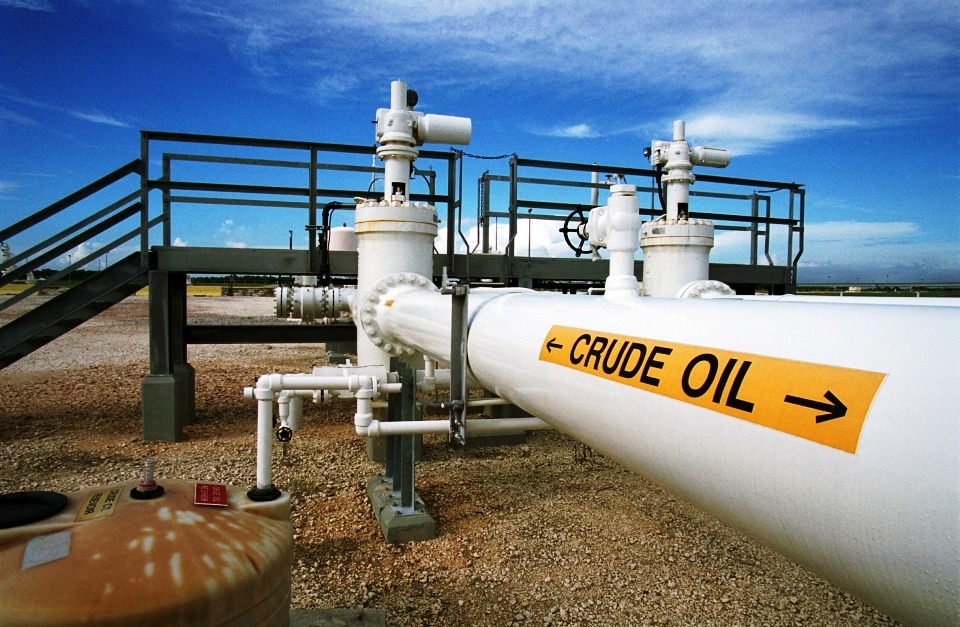 Attempts to rein in corruption in Nigeria's oil and gas sector are reportedly falling short. The head of a government-run transparency initiative said officials have largely ignored his fact-finding reports and made it difficult for his organization to effectively police the biggest petroleum industry in Africa, Bloomberg News reported Friday.
"Those who are benefiting from this forgery called Nigeria will like to keep it at all costs," Ledum Mitee, an attorney and former activist, told the news agency in the capital Abuja. "All these people pilfering from the country are in bed together."
A representative of President Goodluck Jonathan did not respond to repeated requests for comment, Bloomberg said.
Oil and gas exports account for close to 80 percent of the Nigerian government's revenue. Allegations of missing funds date back to the 1970s, when the state-owned Nigerian National Petroleum Corp., or NNPC, was in its infancy. In the 1990s, an official investigation found $12 billion in oil revenue appeared to have gone missing under the government of military ruler Ibrahim Babangida, Bloomberg said.
The Nigeria Extractive Industries Transparency Initiative, or Neiti, was created in 2004 after the government agreed to comply with international standards that require oil and mining companies and governments to publish all payments. And, seven years ago, Nigeria passed a law that allows Neiti to collect and analyze payment data from all energy companies operating in the country, including Royal Dutch Shell PLC (NYSE:RDS.A), Exxon Mobil Corp. (NYSE:XOM), Chevron Corp. (NYSE:CVX) and Italy's Eni SpA (BIT:ENI).
Shell said this week it was selling some Nigerian assets — worth as much as $5.2 billion — with one concern being theft in the Niger Delta region. Last February, the major integrated oil and gas company said it was forced to shut down one of its pipelines after thieves drilled holes through it. Eni and the French company Total SA (NYSE:TOT) are also selling some of their stakes in Nigerian oil infrastructure assets.
Neiti has audited oil and gas industry payments made between 1999 and 2011, and it is now examining data for the period from 2012 to 2013, Mitee told Bloomberg. The latest audit report, covering the period from 2009 to 2011, found that at least $23.2 billion of oil income wasn't deposited into the national accounts operated by the central bank and NNPC at a unit of JPMorgan Chase & Co. (NYSE:JPM) in New York, Bloomberg said.
Mitee complained his organization is equipped only to review old files for hints of past corruption. He said Neiti should be allowed to monitor the oil industry in real time: One approach would entail installing meters at pipeline wellheads, which would indicate whether and where crude oil went missing on its way to export terminals.
The Neiti chairman told Bloomberg Nigerian lawmakers should advance a proposed Petroleum Industry Bill, which has been stuck in parliament for six years due to political wrangling with global oil companies over proposed tax and royalty terms. The measure would also help clear up NNPC's confusing roles as both industry regulator and national oil company, Mitee said.