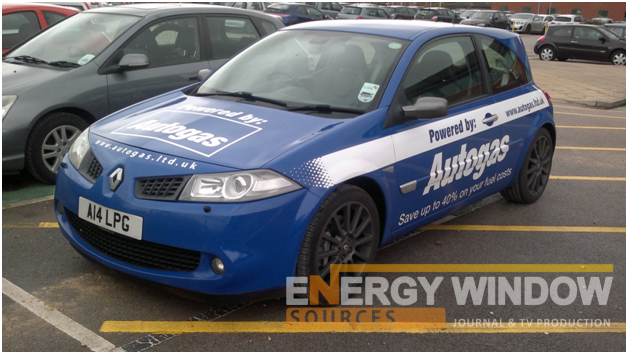 Liquefied Petroleum Gas, also known as LPG or GPL or propane and or butane has been described as a flammable mixture of hydrocarbon gases used as a fuel in heating appliances and vehicles. Increasingly used as an aerosol propellant and a refrigerant, replacing chlorofluorocarbons, according to an English encyclopedia, is an effective means through which reduction in the damage to the ozone layer is achieved.
Variations of LPG which could be bought and sold always include mixes that are primarily propane (C3H3), or butane (C4H10). Mixes could also include both propane and butane, depending on the season. In winter for instance, it is more propane, while in summer, it is more of butane.
Liquefied Petroleum Gas is usually prepared by refining petroleum or what analysts have referred to as "wet" natural gas, which almost entirely is derived from fossil fuel sources manufactured in the process of refining crude oil; and or extraction from petrol or natural gas streams as they emerge from the ground. Internet sources revealed that LPG was first produced in 1910 by an alumnus of Harvard University, Dr. Walter Snelling. Its first commercial production came on board in 1912, producing about 3 per cent of all energy consumption within the time under review.
Gas extraction like hydraulic fracturing has made it easy and possible to harvest natural gas from low permeability and high porosity source rock like never before. This has further resulted in a boom in natural and liquefied petroleum gas, LPG production, as well as other intermediate gases for chemical and polymerization formulations.
Liquefied Petroleum Gas, LPG in particular has also been described as a portable, clean and efficient energy source that is readily available to consumers around the world. As a co-product of natural gas and crude oil production, its unique properties make it a versatile energy source which can be used in more than one thousand applications. It is clean energy solution which can emit, according to analyses, 50 per cent less carbon dioxide emissions than coal, and about 20 per cent less than heating oil. It improves both indoor and outdoor air quality by substantially reducing pollutants which are hazardous to health such as oxygen and nitrogen particles.
Nigeria has always been rated as one of the biggest gas provinces in the world with gas potential estimated to be between 182 and 187 trillion cubic feet. Notwithstanding this assumption, Nigeria is also classified as one country who has consistently failed in her responsibility to tap from this enormous resource so as to generate the level of change that would be needed for economic and social transformation. So, in terms of utilization of this abundant resource particularly the Liquefied Petroleum Gas, LPG, Nigeria has always been at the bottom of the table, and we are asking the same question – Why?
In this very brief interview with TUNDE DODONDAWA, the former President of Nigeria Liquefied Petroleum Gas Association (NLPGA) who is also the Chairman of Ultimate Gas Limited, Auwallu Illu, explains the whys and equally the challenges consumers of Liquefied Petroleum Gas (LPG) otherwise called cooking gas face switching from kerosene to LPG.
 Excerpts:
 Q: What is the LPG consumption rate in Nigeria in comparison with the rest of the world?
A: Honestly speaking, there has been a tremendous improvement in the consumption of LPG in Nigeria when compared with what we used to have say six years ago. I am very happy that consumption rate of LPG has been on the increase in recent times from about 70,000MT in 2007 to around 145,000MT in 2012. I hope we will achieve the set target of 150,000MT by end of the year.
Although, if you look at the population of Nigeria and the fact that Nigeria is a major LPG producer, we are not doing well at all, we are still the least in terms of per capita consumption.
I am happy to say the Federal Government is looking into it now. The Ministry of Petroleum Resources and the Nigerian National Petroleum Corporation (NNPC) are formulating policies to ensure that Nigerians move from kerosene to LPG. We are expecting that anytime from now, they are going to make a pronouncement on such policy and when that is done we believe that LPG consumption will greatly improve.
 Q: Are you satisfied with the federal government's policy on importation of gas cylinder and other accessories?
A: We are tired of complaining about that. The federal government is not listening to us at all and we have resolved to fate and prayer because import duties on these accessories are too expensive. Like on cylinders, by the time you add all tax and charges together, it represents about 30 per cent of cost of importation. So whatever the cost of the cylinder, it will go up by about 30 per cent which is indirectly making it unaffordable to the prospective entrants into LPG consumption.
There are a lot of sub-standard cylinders in the country and we want to encourage people to discard the dangerous cylinders for the new ones that are safer; but with the current tariffs, we cannot do it.
High cost of importing cylinders is responsible for sub-standard cylinders in the system because some people devised the means of smuggling them into the country through the land borders, and without normal clearance process of course.
Q: What is NLPGA doing to ensure adequate inspection of cylinders to avert cylinder explosion that may endanger the lives of LPG consumers?
A: There are two marketing patterns in most parts of the world. Firstly, the marketer is the owner of the cylinders which makes it his responsibility to re-qualify the cylinders as at when due; and secondly, when a consumer is the owner of the cylinder like we have it in Nigeria today. In this case, the consumers have the freedom of choice to go to Mr. A or B for their gas, or replacement of cylinder, and this is usually done without any interference and or embarrassment because he or she can choose to re-qualify or not. Except and until the federal government brings in a new policy that will transfer the ownership of all cylinders to plant owners so that any cylinders that is given to you which is sub-standard does not end up in your house, unless you have chosen to re-qualify it.
Another policy is that if your cylinder is 10 years old and above, even if it seems to still be in good condition, the policy would require you to replace it.
Q: Usually, LPG gets scarce and prices soar when the year is coming to an end. But the opposite was the case in 2012. What was responsible?
A: Why it usually goes up was because the price of gas is based on international prices. International prices are being driven by market forces of demand and supply. During the winter season, which is towards the year end in Europe, prices of gas soar due to increase in demand for heating. But last year, the supply was enough to meet demand and that was why we did not experience LPG scarcity in Nigeria. There is more gas supplied into the international gas market now. Facts have emerged why Nigeria produces about four million tonnes of Liquefied
Petroleum Gas (LPG), otherwise called 'cooking gas' yearly, ranking as Africa's
second–largest and world's sixth largest producer but ranks as the lowest in consumption of the same commodity.
Get to the root of this matter from various World LP Gas Fora.
The rhythm from the Queen Elizabeth 11 Conference Centre, Broad Sanctuary, Westminster London recently to mark the 26th World LP Gas Forum and the 2013 AEGPL Congress in UK was both revealing and instructive. Deliberations which centered on the need for a technologically-driven industry and LP gas as a viable alternative for power and heat generation in rural and urban areas worldwide were both extensive and exhaustive.
Robert Battye from Silicon Controls kick-started the conference with a presentation called, "The Road to 65% Average Fill", a description of how to improve the efficiencies of a bulk distribution system resulting in leaner fleets and safer operations, all with fewer assets resulting in more satisfied customers.
Neil Ormrod from ITO Europe Ltd and a previous winner of the WLPGA Innovation award simplified "Eco-friendly LP Gas Vaporizers" by describing it as some kind of new technology that uses ambient air rather than electricity or gas as the heat source.
A clinical review of the technological requirements for mitigation of contaminants of LPG like dirt and heavy ends titled "Complete Filtration for On-vehicle Liquefied Propane Gas" fell within the domain of Dr. Janelle Hampton, regarded as one of the eggheads at Donaldson Co. Inc. a US based firm who eventually took the session on a long journey that left no one in doubt.
How can technology improve the efficiency of a LP Gas distribution system to be able to trigger off that revolution in the demand for LP Gas worldwide? Marek Gabrys from AIUT, Poland gave a breakdown to this in his paper captioned "Bulk Customers Delivery Planning Optimisation with Distributed Intelligence Solution", using Amerigas Poland as a case study'. And the final paper of the first session focused on the upstream part of the business with Mukesh Agrawi from PT Surya Esa Perkasa Tbk, Indonesia simplifying it in a paper he'd called "50% Increase in LP Gas production from Conventional LP Gas Plants by Innovative Technology".
"Development of Domestic Hybrid System of Hot Water and Space Heating" was a peculiar but in-depth account of one of Rinnai Corporation's latest technological breakthroughs as the new epoch of LP Gas-fired society becomes increasingly inevitable. It was presented by Junichi Ogwawa, with a few minutes of his citation by Tucker Perkins who presided over the session.
Ignacio Leiva Pozo of Repsol, Spain looked at "High Efficiency Solution with Propane for Building Thermal Energy Renovation", while Gregg Kerr described some new applications for power generation in his paper he'd christened, "Portable Power Generation", giving examples of portable lighting units to further drive his points down.
Mr Jasper van Sambeek of Prins Autogassystemen BV, Holland presented some new technology on blending LP Gas into diesel with his paper called "Success of Dual Fuel Technology Prins Dieselblend – 2.0 System" which he says enables heavy duty vehicles drive on LP Gas, as Makoto Arahata stood in for Moto Otaki from Teito, Japan whose paper, "Development of the Two-Wheelers Fueled by Autogas", seemed to have presented a practical view of a particular conversion system called "LPG Fuel for 50cc and 125cc Vehicles".
Would there ever be a time when automobiles worldwide could resort to or adopt LP Gas as the best and most efficient, cost-effective alternative fuel system? …Yes, presenters in these two sessions directed by the United Kingdom representatives have answered in the affirmative. The theme was, "Reducing the Demand for Fuel Use through Greater Efficiency Using LP Gas". "Covering the Heating Challenge, Conservation, Gas Heat Pumps and a Vision for Growth, Off-Gas Grid, Agriculture, Automotive and Industrial Usage", as well as a swipe at the market successes in California, Japan, and the Shale gas revolution in the US were all contained in these sessions christened, "Opportunities for Developed Markets Sharing Success (UK Session)".