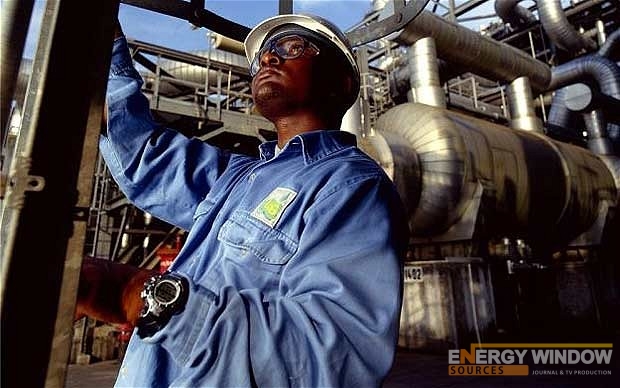 Notwithstanding challenges posed by insurgence of various categories and definitions in Nigeria, the country has the potential, and can still become one of the world's leading economies by 2030. This was one of the findings of McKinsey, a global research institute for business and commercial development.
Other findings point out that Nigeria is currently the largest economy in Africa, tracing it to what it called "political and economic stability" said to have begun with the democratic dispensation in 1999.
The data also indicated that Nigeria's economy was far more diverse contrary to initial belief. So, while the nation's rich oil reserves remain a critical source of government income and exports, the entire resources sector even until today is only 14 percent of GDP. Agriculture and trade are larger and growing in a fast pace. It is also not generally recognized that Nigeria's productivity, which is still low anyway, has been growing recently, contributes more to GDP growth than does the expanding population.
"What people overlook is Nigeria's extraordinary advantages for future growth, including a large consumer market, a strategic geographic location, and a young and highly entrepreneurial population," says Reinaldo Fiorini, director and location manager of McKinsey's Lagos office. The results of Nigeria's progress, however, have not been spread equally across its economy. More than 40 percent of Nigerians live below the nation's official poverty line and 130 million (74 percent of the population) live below the MGI Empowerment Line (2)—a level of income and access to vital services that provides a decent standard of living.
Chief reasons for Nigeria's persistent poverty include low farm productivity due to limited access to fertilizer and mechanized tools, and inefficient markets. At the same time, urbanization has not raised incomes the way it has in other developing economies. This is because formal job creation and skill development in Nigeria's cities have been weak, making productivity in urban sectors such as manufacturing lower than in agriculture.
The report also pointed out Nigeria's potentials for future economic expansion by roughly 7.1 percent per year through 2030, raising GDP to more than $1.6 trillion, and so could become one of the top-20 global economies — with higher GDP than the Netherlands, Thailand, or Malaysia in 2030. Besides, a large consuming class is fast growing in Nigeria, with potentially as many as 160 million members by 2030, more than the current populations of France and Germany combined.  This upside scenario was derived from these economic analytical standpoints.
Trade for instance. With the rate of consumer expansion, there's the projection that consumption could triple, or even quadruple, rising from $388 billion a year currently to $1.4 trillion a year in 2030, an annual increase of about 8 percent. This would make trade the largest sector of the economy, providing good opportunities for packaged foods and fast-moving consumer items such as juices.
The volume at which agriculture would boost value and economic life in the next 15 years could be tremendous only if the key issues are frontally pursued. The sector, which is now the largest at 22 percent of GDP, could more than double from $112 billion per year in 2013 to $263 billion by 2030. But this requires greater use of fertilizer, seeds, and mechanized implements, shifting the crop mix to more valuable crops; increasing the amount of land under cultivation, reducing post-harvest losses, and raising more livestock and increasing the output of forestry and fisheries.
On average, the value of a nation's core infrastructure like roads, railways, ports, airports, electricity — stands at about 70 percent of GDP. In Nigeria, core infrastructure is estimated to be about 35 – 40 percent of GDP. It has one-seventh the roads per kilometer as India. On a per capita basis, Nigeria has one-third the residential buildings of Indonesia and one-sixth of the commercial space. Between core infrastructure and real estate, total infrastructure investments in Nigeria could reach $1.5 trillion between 2014 and 2030. This would not only make infrastructure building a major contributor to GDP, but also an enabler of growth across the economy.
Others areas include oil and gas, manufacturing, with the former expected to increase from 2.35 million barrels daily on average to a new high of 3.13 million barrels per day by 2030, contributing $22 billion to GDP by 2030. Natural gas output equally to grow by about 6 percent and adding also about $12 billion to GDP come 2030. The oil and gas in total is expected to contribute $108 billion annually by 2030, up from reported $73 billion in 2013. And manufacturing, the most essential part of the entire economic growth experiment, though in its relatively embryonic stage, contributing just but $35 billion or 7 percent GDP in 2013, is also expected to yield a four-fold increase by 2030, about $144 billion annually, that is a growth rate of 8.7 percent. This could have some positive impact in the economy and individual lives, but only when all the necessary indices are properly and effectively linked as well as vigorously pursued.