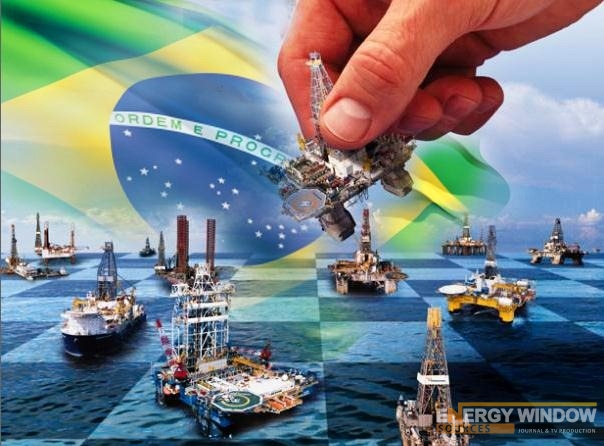 As Brazil says she is adopting a concession rather than a production sharing model in her 13th bid round exercise slated for the later part of this year. The 269 blocks to be auctioned in the fourth quarter are outside of the presalt area and can be explored by any operator without a Brazilian partner, says Brazil's minister of mining and energy Eduardo Braga.
Braga disclosed this at the Offshore Technology Conference in Houston. You can get more of this from Brazil's National Agency of Petroleum, Natural Gas, and Biofuels, ANP.
Legislation on the PSM has been proposed in the Brazilian congress to open the presalt to a CM. Braga however believes that this would be an unwise move for Brazil. "Much of the revenue collected from presalt production sharing' he says, goes to a health and education fund, the bill for which I oversaw as it made its way through congress." "This fund' he continued 'provides for the future of Brazilians while also supporting macroeconomic development in the country. It would be shortsighted to essentially defund this important program, and I think the majority in congress agree."
Although there's much emphasis about the presalt blocks, Braga however said they will not be part of end of the year bid exercise, expressing hope that some of the blocks will be showcased in the next round taking place in two years time. Adding however that Petroleo Brasiliero SA or Petrobras will retain the right of first refusal in that bidding process.
"We must give Petrobras the opportunity," said Braga. "But if they can or will not take that opportunity, we will not slow development. We will give foreign operators the chance."
Braga noted that those opportunities in Brazil are still lucrative. Adding that 36 per cent of world oil discoveries in the last five years, about 22.9 billion bbl or so were coming from Brazil, with yet another 63 per cent of deepwater discoveries or 22.2 billion bbl within the same period.
"Brazil has 2.8 million sq km for potential exploration, of which much has already been proved," Braga reiterated. "Companies currently operating in the sector have 430 fields under production. Additionally, there are no restrictions on the export of oil from Brazil, with over 500,000 b/d exported in 2014 by 17 companies."