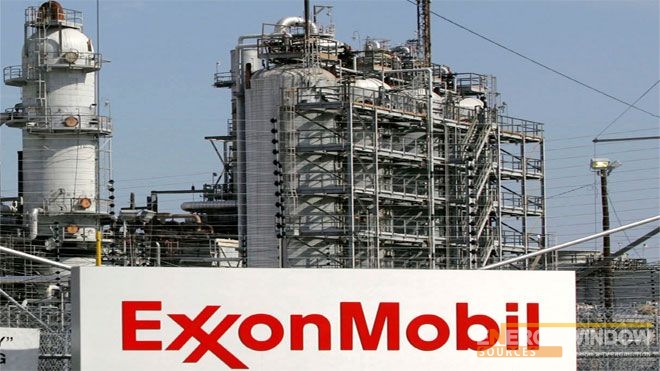 Celebrates eighth gas discovery with Statoil offshore Tanzania
United States oil and gas major, ExxonMobil has received a vote of confidence from government of Equatorial Guinea through the Ministry of Mines, Industry and Energy for the continuation of its Production Sharing Contract PSC which now extends to Block EG-06.
Block EG-06, composed of the areas previously known as D-8, D-9, a portion of C-10, a portion of C-11, B-10, and a portion of B-11 is located offshore Bioko Island, north of Block R (operated by Ophir Energy) and adjacent to the international border with Nigeria.
Since 1995, US ExxonMobil has been active in Equatorial Guinea as operator of offshore Block B, near Bioko Island, holding a participating interest of 71.25 percent, GEPetrol has 23.75 percent and the remaining 5 percent to the government of Equatorial Guinea. The accumulated oil production of the Zafiro Field by December 2014 was reported to exceed 1 billion barrels.
The fresh deal the report said would mark the commencement of the term of the Production Sharing Contract for Block EG-06, its enforceability and the start of operations. The report further stated that ExxonMobil had already committed to acquire 750 square kilometers of new 3D seismic data and drill during the five-year exploration timetable as part of its minimum work obligations for the PSC.
Minister of Mines, Industry and Energy Mr. Gabriel Mbaga Obiang Lima has this to say: "The Ratification of the new PSC signifies the start of a new adventure between old acquaintances and is expected to be as successful as the first one. The agreement with a supermajor like ExxonMobil is a major vote of confidence in Equatorial Guinea…"
Offshore Tanzania, ExxonMobil and Statoil exploration effort had paid off following the eighth gas discovery made on the duos latest well on Block 2 known as the Mdalasini-1 well. The well recorded, according to reports an additional 1.0 – 1.8 trillion cubic feet of natural gas, bringing the total of in-place volumes up to about 22 trillion cubic feet for the partners on Block 2.
Located at a 2,296-meter water depth at the southernmost edge of the block, encountered natural gas in the Tertiary and Cretaceous sandstones report said.
"The Mdalasini-1 discovery will mark the completion of the first phase of an efficient and successful multi-well exploration program offshore Tanzania," report quoted Nick Maden, senior VP for Statoil's exploration activities in the Western Hemisphere as saying in a statement. "Since the start of the program in February 2012, we have drilled 13 wells and made eight discoveries, including Mdalasini-1."
Statoil is confident there are more discoveries to be made in the area, but future drilling at this point will be focused on appraising one of its previous seven discoveries "to evaluate next steps and to mature new prospects.