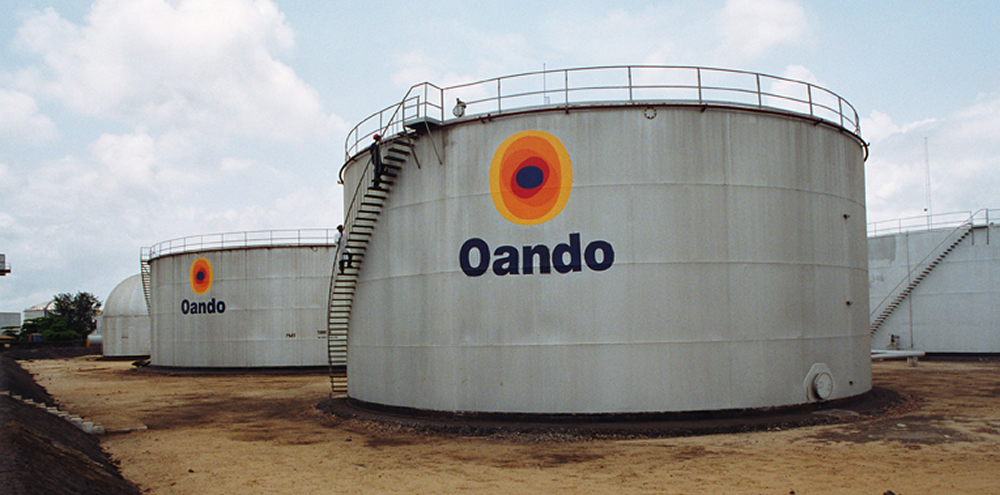 Indigenous oil and gas firm – Oando Plc, has affirmed moves to strategise against tumbling world crude oil prices.
The global oil and gas industry is still trying to get over the recent sharp drop in the oil prices, which sparked smiles in big petroleum consumers while wrecking havoc in the world producers.
The fast plummeting prices of oil are also projected to come with fierce ramifications for indigenous oil and gas firms like Oando.
But Oando, in a press note made available to The Guardian, said that, "in the face of lower and increasingly volatile crude oil prices, we continue to carefully manage costs and execute low Capex activity that optimize our overall production base whilst benefiting from our hedging strategies.
"We remain committed to working with our joint venture partners to further consolidate the assets we acquired last year and optimize production, whilst also continuing to implement cost reduction strategies and prudently manage our balance sheet."
Group Chief Executive of the company, Wale Tinubu, explained that the asset valuation adjustment compelled some write downs and impairments that swung the bottom line to the deficit side.
Analysts explain that on the surface, nearly N184 billion loss might appear.
Tinubu stated in the notes that "the magnitude of price drop was large and unexpected, throwing the industry into a tailspin: budget deficits, capex reductions; reduced company market capitalisations; bankruptcy, job losses; and asset write-downs totalling billions, to name a few casualties of this new reality.
Oando stated in its financial results that the value downgrade was a one-off adjustment. It added that the results also made provisions for the inability for the company's partners to pay for over-lifted oil.
According to market analysts, what is critical is the ability and chances of the company to overcome the immediate challenges and enhance profitability going forward.
A source at BGL Securities told journalists in Lagos that the company remains the best hope for investors seeking a future in oil and gas equities, pointing at the company's meteoric rise from retail marketing activities to an integrated energy group bestriding the full business chain in the petroleum industry.
He pointed out that reforms in the domestic economy and petroleum industry hold significant growth and revenue potentials for companies like Oando which, according to him, have made early bird investments in taking vantage positions in the market.
source: The Guardian