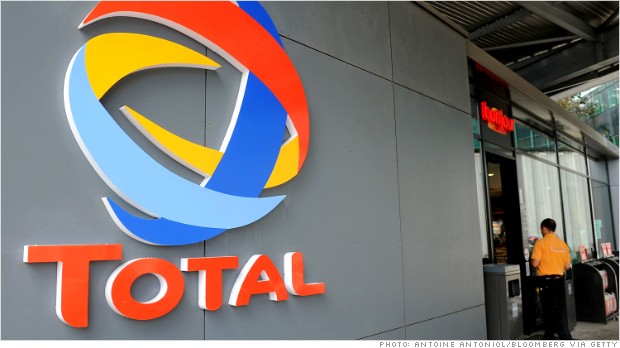 The Department of Petroleum Resources (DPR) on Thursday closed down the depots of Total Nigeria Plc, Dee Jones Limited and Eterna Oil Plc in Ibafon area of Lagos for hoarding over 46 million litres of Premium Motor Spirit (PMS), otherwise called petrol.
The agency has also debunked the claims by marketers that there was scarcity of petrol and blamed the tight supply situation on depot owners, who hoard products, thus causing panic buying.
While Total and Eterna Oil were hoarding 13.6 million litres each, when DPR's surveillance monitoring team visited the depot of Dee Jones which was hoarding about 19.5 million litres.
However, the General Manager of Dee Jones, Mr. Willy Ikeora, denied that the company was hoarding the product in its depot, stressing that they were loading but not as fast as expected by DPR.
The regulatory authority also queried Ascon Oil and ordered the management of the company to appear at the agency's head office by 3pm yesterday and explain why the company should not be sanctioned for its slow pace of loading tankers, despite the availability of eight million litres in its depot.
Integrated Oil and Gas Limited was also directed to speed up the loading process as the company had up to 10.2 million litres of petrol when the agency's surveillance monitoring team paid an unscheduled visit to the facility.
An official of Integrated Oil, who spoke to THISDAY, however stated that they were loading the product slowly so as not to exhaust the available stock as the company was not given import allocation for the fourth quarter 2015 by the Petroleum Products Pricing Regulatory Agency (PPPRA).
"In the third quarter 2015, we were given allocation to import 60,000 metric tonnes but we imported 62,000 metric tonnes. It means that our performance was very satisfactory. But can you imagine that despite our performance, a big company like us was not given any allocation in the fourth quarter? If we don't import product, how will we remain in business and pay salaries? Do they want us to load out the remaining product quickly and close down our depot? That is the situation," said the official.
Addressing journalists during the inspection, the Director of DPR, Mr. Mordecai Danteni Baba Ladan, stated that the sealed depots would pay a fine of N2 million each, while the others should explain why they were loading at very slow pace.
"This exercise was embarked upon because of the impression the general public has about product supply and distribution. We have been inundated with a lot of enquiries on the right situation and we have been telling the public that the people should not engage in panic buying because records at our disposal indicate that we have enough of this product. As at yesterday nationwide, we had in stock almost over 300 million litres. In the Lagos storage area, we have over 220 million litres," Ladan said.
"So today, we have decided to come and see things for ourselves and as you can see, we have visited about four different depots now and these products are really in stock. Where we are now, you can see that they have 13 million litres in storage but they are not loading. Why? So, we have given the management of the depot up till 3pm today (Thursday) to come and proffer the reasons why liftings are not taking place and where liftings are taking place, why we have trickles of liftings," Ladan added.
source:thisday