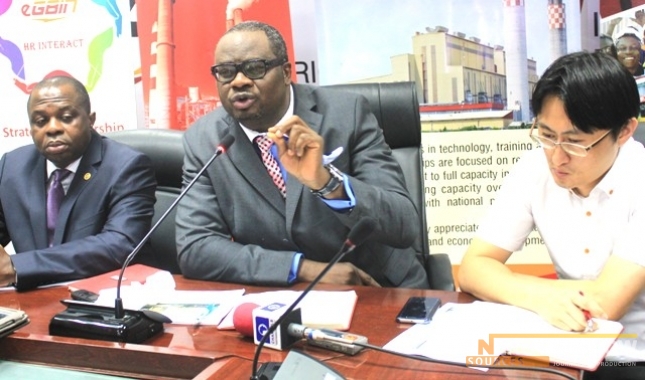 Nigeria's largest power generation company, Egbin Power Plc has reiterated its commitment to enhance economic growth and development in the nation through the creation of an industrial hub that will support industries with uninterrupted power supply.
Kola Adesina, Chairman, Egbin Power, said the company's industrial park which is projected for completion by 2019, will be designed to support small, medium and large enterprises and ultimately make Egbin town a confluence of industrial activities.
According to Adesina, Egbin Power also plans to double the plant's capacity to 2670mw from its current 1,320mw. "We are planning to raise the plants' capacity by additional 1,350MW to the existing 1320MW to become 2,670MW by 2019.
"We've started a plan now to double the capacity of the plant as well as implement a programme to make Egbin an industrial hub where companies can come in and set up their factories knowing that their businesses will be powered effectively and efficiently," he stated.
Prior to its privatisation, Egbin Power plant was in a deplorable situation, generating about 500MW. "The plant before then did not undergo any major overhaul, the six units were not functional and in particular the unit 6 was not working for 10 years. But we have rehabilitated all units and Egbin is now generating 1,100MW," the Egbin chair added.
Adesina explained that Egbin had since embarked on feasibility study, Environmental Impact Assessment (EIA) and the Front End Engineering Design (FEED) and currently processing the Engineering Procurement Contract (EPC).
One of the main Highlights of the company's post privatisation achievements include the rehabilitation of ST Unit 6 in the first quarter of 2015. ST Unit 6, which had been completely out for 10 years restored an additional 220MW to the national grid, restoring the power plant to its installed capacity of 1,320MW.
.In the area of human capital development, the company's legacy and new staff have since embraced a renewed drive of professionalism, integrity and service excellence. Egbin has employed 107 young engineers. These fresh graduates who have been exposed to sundry training local and foreign training programmes are already learning receiving hands-on training that would prepare them for vital roles as power sector experts in the future.
publisher: Bonn Chidiebere Ejekwu