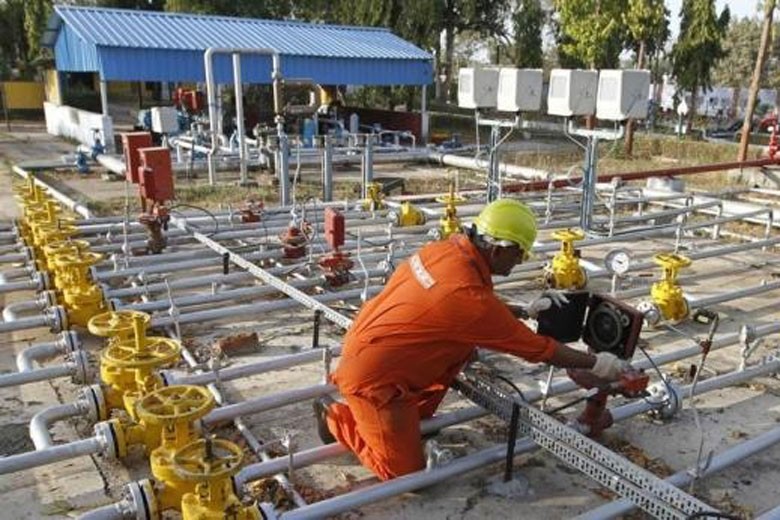 By Emeka Epum
This southern African country has been rated as one of the poorest countries in the African Sub-region. This position is not unconnected with the socialist misadventure of the 70s. It was the maladministration of the socialist regime that plunged the nation into a fratricidal war just a couple of years after independence in 1975. The carnage lasted till 1992 and was followed by a multi-party election in 1994. Since then concerted efforts have been geared toward raising the beleaguered economy to appreciable degree.
As at last year Mozambique's Gross Domestic Product was estimated at USD 28.2 billion, with GDP real growth rate tagged at 7%. Of this volume, agriculture contributed 28.7%, industry: 24.9% and services: 46.4%.
According to a publication, 52% of the population lives below the poverty line. Mozambique boasts a Labor force of 10.55 million which by occupation is distributed as follows: agriculture: 81%, industry: 6% and services; Unemployment rate is 17% while public debt is in the range of 46.7% of GDP, and about 40% of her annual budget is through foreign assistance. Agriculture is therefore the country's major absorber of labour. The industrial and services sectors are grossly under-developed.
The above picture is gruesome enough for a country with expansive land mass, rich endowments of natural resources, including aquatic treasures and a robust supply of workforce.
There has been growing discontent among the populace clamouring for a taste of comfort which the country seemed not positioned and willing to bequeath to its citizenry. The high incidence of corruption which has become the landmark of African politics, especially among countries of sub-Saharan African is endemic. This is so inspite of the 2012 new anti-corruption Law and the devolution of more powers to the Central Office for Combating Corruption. The police, and the entire system of justice-administration are corrupt and grossly ineffective.
Demands for better life led to the shutdown of the economy in 2010 when the citizens went on protest demanding for tax cut, reduction of water rate and other incidental taxes imposed by the government to shore up its bleak revenue profile.
With the discovery of large hydrocarbon deposit especially along the Revenu Basin the economic profile of the country has received massive boost. The country is poised to be the denizen of Foreign Direct Investments FDIs, especially from its traditional trade partners like China, USA and Netherlands. Presently the government is issuing out new licenses to help multinational corporations prospect for natural gas which abound within its coastal waters.
New discoveries are being made increasing the country's reserve estimate to well over 100 trillion cubic feet, TCF. Chances are high that Mozambique may soon emerge as the most dominant producer of Natural gas in Africa South of the Sahara, toppling countries like Nigeria and Equatorial Guinea.
With this new wealth what are the chances that life of the common man will be reasonably improved? What are the chances that corruption which has constituted a hindrance to Mozambique's development all these years will not rear up its monster head to bridge the tide of development? The problem of most African countries is not in the deficit of good policies and legislative framework for change. The problems have ever been in the implementation of well conceived legislative interventions.
This is an area where the government, citizens and the international community can coalesce to make desired change possible. Non Governmental Organizations, NGOs both local and international, have citizenry sensitization work to do. The International Community can be a check on bad governance leaning on the international doctrine of necessity that bothers on human right violations to invite intervention and even aggression from foreign governments and International Institutions.
Massive construction work is currently on-going at Anadarko's Palma Afungi LNG plant in Northern Mozambique. This work is on a 18,000 hectares land mass. It is an estate planned to house 250,000 people who are going to work on Mozambique's giant Liquefied Natural Gas (LNG) Plant. This project will gulp an initial investment of $30 billion and will have a capacity to produce 20 million tons of natural gas per year. No wonder, Palma has been aptly nicknamed "the city of gas". Palma is a remote setting situated at the Northern fringe of Cabo Delgado province. The first train is expected to be harvested for export in 2018.
Part of this investment will go into developing Pemba and Palma ports which are to host a monumental logistics base and an LNG production facility. This facility is scheduled to utilize natural gas from the offshore fields of the Rovuma Basin developed and operated by the consortium of the American oil major Anadarko Petroleum Corp, and Italy's giant Eni.
It is important to note that this poverty ravaged southern African country was in the throes of an internecine civil war from 1975 – 1995. Thus the Rovuma Basin discovery is dearly deserved. Proved reserve is currently put at 118 tcf with a projection of scaling volume to 180 tcf by 2017. There is a tendency that Mozambique may soon emerge as the largest natural gas producer in Africa (overtaking Nigeria and Equatorial Guinea which presently top the list) and third largest in the world.
Mozambique, still bears the scars of a 20 years (1976-1995) civil war. She is however still hopeful that revenues from its large gas deposits will help it emerge from years of poverty and dependence on international donor agencies and countries.
The Mozambique question brings to mind the challenges bedeviling the oil and natural gas sector in Africa and most third world economies. Most of these challenges are narrowed down to African environment and account as part of the reasons for the continent's snail-speed development.
Paramount among these problems is corruption, low level infrastructure, lack of adequately skilled manpower, local content and security. To combat these challenges it is required that these countries should put in place policy measures that will address the issues, especially corruption. The example of Ghana in this regard is noteworthy.
In 2011 the Parliament took a pre-emptive step by passing the Petroleum Revenue Management Act (PRMA). The primary goal of the Act was to provide a framework for collection, allocation and management of petroleum revenue, transparently and accountably. Mozambique has witnessed a significant lull in the initial spirit of the off-take project. Hopefully, we expect the pre-nuptial enthusiasm to be revived after the 15 October elections.