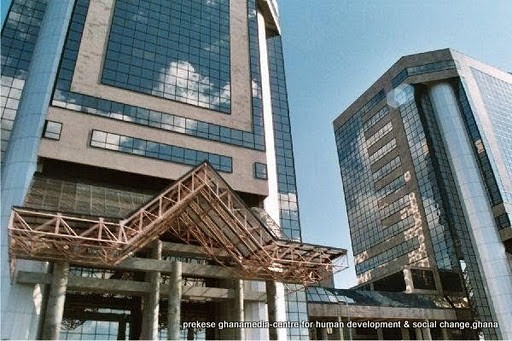 By  Chidiebere Ejekwu
I am very sure no Nigerian, both the leader and the led will not forget in a hurry how the entire country responded to the distress call. The mobilization was swift and drastic. "Enough of the distortions and criminality" within the country's oil and gas sector was clearly demonstrated by the massive turnout of Nigerians. The pronouncement by the Jonathan-led administration the first day in the New Year (2012) to withdraw petroleum subsidy rather served as an eye opener. At least every Nigerian, irrespective of learning, social cum economic status as well as political affiliation got an idea of the oil and gas industry of Nigeria flamboyantly and maliciously represented by the Nigerian National Petroleum Corporation, NNPC.
As the protest raged, fresh facts revealing the cunning and unscrupulous methods of siphoning oil and gas revenues were brought to the fore, as questions of identity of the acronym NNPC were simultaneously revisited, looking at the corporation vis-à-vis its vague activities, high level impunity stance and numerous misappropriation scandals that became characteristic of the relatively long and hegemonic reign of Diezani Allison Madueke.
I still remember my interactive session with the commercial councilor of the Angolan Embassy in Abuja a few years ago. Core issues of that discussion, among other things included, firstly, to get clearer picture of the state of the oil and gas industry of Angola. Secondly, to know how fast and realistic the rebuilding process of those infrastructures wrecked by the protracted war that was eventually called off to establish the government of President Aduardo dos Santos had gone. Thirdly, and most essentially, to re-establish the fact that instead of the ravaging hunger and starvation the 27-year old war had inflicted on the people, there were rather programmes in place, following news of oil discovery, to serve as succor for the citizens who'd gone through this devastating holocaust.
In one of her prayers conveyed through her interpreter, the Councilor had wished that the government and other stakeholders in her country's oil and gas industry sought the "most professional advice from Nigeria on how best to develop and run the industry" which according to her was still at its plume.
"Maybe we have to look to countries like Nigeria for better ideas about oil and gas policies and programmes. We are ready to borrow ideas", the Councilor said through her interpreter.
My late father would always tell me that a man does not grow old in a dance he is very familiar with, but this, I insist, does not apply in a man whose life seems bedeviled with too many conflicting and opposing forces.
The World Bank's position of national oil companies clearly showed that NOCs account for more than 75% of the global oil production, and about 95% of proven oil reserves. They fully engage in cross-border investment programmes and therefore deemed as engines of wealth creation and distribution. They're also seen as the proper agency and trusted drivers of subsidy and employment policy programmes, as well as social welfare development forerunners.
NOC is the first and large economic sector opened to the world economy from where concepts of international investment contract and property law, accounting and financial standards, technology transfer and local content development among others, targeted at economic development were hinged (World Bank 2010).
As Africa's biggest oil producer, with supplies that cut across continents, once number five on the table of crude oil suppliers to the United States when they were desperately crawling and begging for products to satiate their voracity, Nigeria until today depends on imported petroleum products for its growing population.
The Nigerian National Petroleum Corporation, NNPC, (by presumption a national oil company) was the culmination of a statutory and legislative process carried out in the quest for proper representation and consolidation of the country's new and emerging profile as one of the global oil and gas players.
Besides World Bank's probable reasons and wide range of concerns of NOCs, NNPC's emergence may have heralded new rays of hope that addresses oil and gas development issues, not excluding capacity building, both human and material, familiar and emergent but relevant to growth across segments in Nigeria.
Paramount of these issues and responsibilities it could be encapsulated was to ensure proper conduct of oil and gas exploration and production activities using all the mechanisms provided by the law and legislation, and every other obligatory means, to sustain oil development drive aimed at enhancing steady flow of revenue for economic, social and welfare development of the Nigerian people.
However, as the country's 'national oil company' with secondary attachments referred to as subsidiaries, NNPC always stood at the centre of a system that has not done well in its duty of maximising short and long term oil revenues for the country.
Other woes of this unwholesome oil and gas institution included its inability to present a credible identity as a commercial oil and gas operator with clean bills of transactions, besides its inefficiency as a regulator;
Its profile, analysts maintain, has been diverse and incoherent and therefore falls short of an agency of any transparent government;
It's been a tragic failure even as an agency of a fraudulent regime because of its lack of ability and skill to properly cover tracks in case of any probe, emergency and or unforeseen change in administration;
Whether as a national oil company or otherwise, NNPC could not set its own strategies and goals except to "gather and squander";
It always relied on other firms to perform all its essentially complex functions that should be hallmarks of operating and meaningful national oil companies;
It has always thrived in unnecessary bureaucratic operations as mechanism for the administration of oil and gas revenue which also imposed automatically a burden on the sector thereby influencing costs that resulted in huge uncertainties in return. But this did not matter to the political helmsman whose only concern was to address financial concerns as commander of a patronage political institution;
As a patronage institution, every transaction through its watertight bureaucratic network left huge opportunities for well-connected individuals to profit.
When the former minister of petroleum resources Diezani Alison-Madueke addressed delegates at one of the Nigeria Oil and Gas conferences, NOG in Abuja, she chronicled Nigeria's oil and gas development achievements and boasted of the country's readiness to overcome the threats imposed by the splendor of shale gas discoveries.
Listing the achievements, the minister said the upstream industry was able to sustain its 2.4 million barrels of oil production per day, increase in gas production from 6.3 billion cubic feet per day to 7.8 billion cubic feet per day, and a reduction in gas flare to less than 11% compared to 30% recorded in 2010, "as well as the initiative to grow the National Oil Company."
About the downstream and the power sector, Diezani was reported to have said without mincing words that a 12-month emergency gas supply plan kickstarted in 2012 did not only contribute over 230 mmscf per day for power generation but equally strengthened national power generating capacity by 30% to 4.2GW of power.
Adding that in the downstream, the efficiency of the refineries and petrochemical plants got enhancement through human capacity development and establishment of best operating and maintenance practices to prepare for "planned TAM" of the three refineries." As interesting as all these sounded, yet it was trauma and anguish in Nigeria as darkness pervaded a land with enormous power generation potentials, with businesses sinking into oblivion, while Nigeria's hard-earned oil money flew in different directions.
The task before the regime of President Buhari is truly an enormous one. Apart from ensuring that all the stolen monies were returned to the country's treasury, with the appropriate jail pronouncements handed down to deserving culprits, keeping a close watch on the activities of all the institutions and agencies of government is as important and crucial as the long wait by the Buhari administration to appoint "credible" ministers with whom to work with.