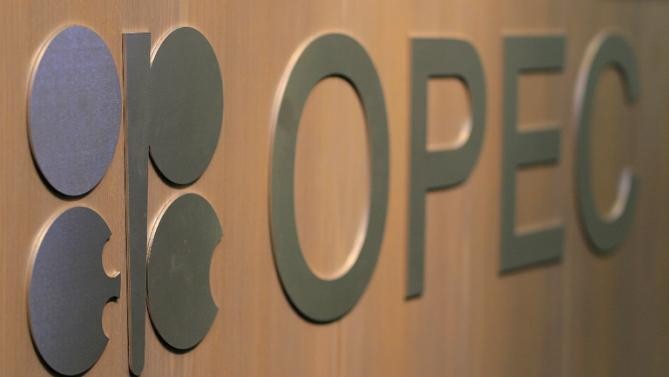 By Chidiebere Ejekwu
The drama of rise or fall in crude oil prices is not a new phenomenon in the long history of global oil market operations and trading where the Organization of Petroleum Exporting Countries, OPEC has assumed, or, if moderately put, generally regarded as a regulator with the power to make or mar. Today the strength of such assumptions has considerably been emasculated by the albatross of unpredictable crude oil price adjustments and the vicissitudes in supply or demand equations.
According to analysts and commentators, the rise or fall in oil prices as well as supply or demand disequilibrium could only be caused by a number of factors which among others include the interplay of market forces of supply and demand, geopolitical conditions that do not exclude crisis and conflicts, coupled with, most often, unnecessary market speculations.
The Economist magazine explained that because demand for energy was closely related to economic activity, demand and supply forces as well as market expectations play significant role in impacting prices (The Economist, December 2014).
There were strong indications, says the Economist that the low crude oil prices of the last few months had been triggered by a combination of forces but most strongly geopolitics.
From an in-depth understudy of the happenings in this sector of much global relevance the principal causes of the dwindling prices can be tagged with the internecine conflicts in the Middle East. There is so much in-fighting presently going on there, especially between Saudi, (currently bearing the brunt of low oil prices), and Kuwait over control of Asian market which equally resulted in continual dropping of prices in a bid to maintain their quotas.
Saudi Arabia for instance has up to $900 billion in reserves and its production cost – between $5-6 per barrel is about the lowest. The plea among stakeholders is that it could make some sacrifice by curbing its production and still break even. By this, could stabilize prices by absorbing the glut. But it is more desirous of deploying this advantage to its political goal of controlling the Middle East market.
Other issues that have significant role in the market price adjustments are:
The consistent Increase in America's shale oil production has resulted to an increasing US output of 4mbpd since 2008. This has brought about a reduction in OPEC import and a total cut of Nigerian supplies to the United States. In the next five years, according to IEA, the US will account for a third of new oil supplies, changing from the world's leading importer of oil to a net exporter, contingent though on both internal and external market politics and dynamics.
Demand for oil from the troubled Middle East is already on the decline following the shale oil impact. Of course North America had already sent out a supply shock, with Canada's Oil Sands adding to OPEC's confusion and helplessness. And non-Opec production is expected to rise significantly next year by about 1.2 million barrels a day, US and Canada alone are expected to produce nearly all of this quantity. These developments apparently have devastating effects on OPEC's organization and psychology as well as its traditional market strategies, with Abdalla S. EL-Badri, the cartel's Secretary General still seeing the prevailing lower oil prices as tests for all producers and investors. "Lower oil prices" he said, "mean less revenue. And less revenue means tighter budgets."
The drop in German's export by close to 6% has fueled fears that the European Union, EU, economy is in recession. This has negatively affected the fortunes of crude oil thereby reducing demand amidst rising supplies.
Again, some upcoming Asian economies like – Indonesia, Malaysia, Vietnam, India and Thailand, due to low economic performance, have started cutting down on energy subsidy. Higher prices in these affected countries have resulted in low energy consumption.
It could also be added that the monumental increase in Libyan production from a projected 150, 000/250,000 bpd to an unprecedented high of 810, 000 bpd, notwithstanding the recurring decimal of political upheaval has beaten market projections and added to the glut in the oil supply chain.
It is pertinent from the above stated facts that both geopolitical reasons and the interplay of the forces of demand and supply are grossly implicated in the present impasse witnessed in the global oil market. Efforts at reversal must therefore take a more directional approach as against the political tittering the key players are proffering. But times do really change.