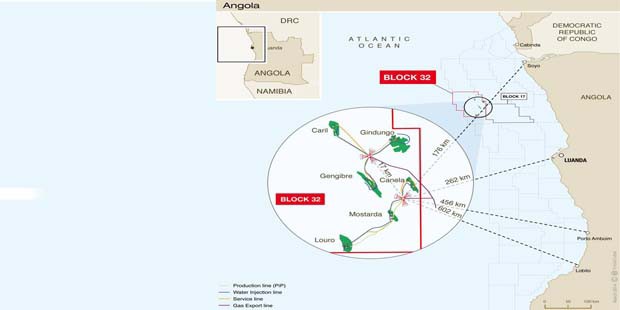 In The News
Douglas-Westwood's new quarterly version of the World Floating Production Market Forecast 2015-2019 forecasts that $68 billion will be spent on FPS units between 2015 and 2019 – an increase of 49% compared to 2010-2014.
This is instructive, considering that the 2010-2014 years witnessed the highest crude oil prices in history. But the Capex growth itself is a result of those high prices; most of the floating units to be built between 2015 and 2019 resulted from field development projects that resulted from the oil price boom.
In Africa, the FPSOs under construction between 2015 and 2019 include TOTAL's Egina off Nigeria and Kaombo off Angola, two large sized projects that will collectively drain 400,000BOPD at peak around 2017. These will be the largest deepwater projects in Africa for the foreseeable future. ENI's planned Floating LNG offshore Mozambique is also in the 2015-2019 CAPEX window.
Douglas-Westwood says that despite Capex growth over the forecast, the volume of orders seen in 2015 has been very weak. This is a result of the low oil price impacting project sanctioning activity, compounded by recent history of high-cost FPS projects running late and/or over-budget.
"In the near-term, we expect improvement. Operators have worked hard through the downturn to redevelop projects to make them more cost effective and their efforts should see final investment decisions made on a number of projects. In addition to these redesigns, we are also seeing lower prices for equipment and services in the downturn which further improves project viability.
"FPSOs will represent by far the largest segment of the Floater market both in terms of numbers (67 installations) and forecast Capex (79%) during 2015-2019. FPSSs will account for the second largest segment of Capex (9.3%) with TLPs third (9.2%).", Douglas Westwood says.