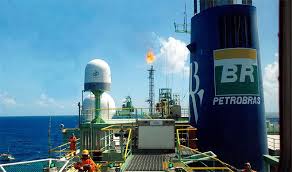 in The News
Petrobras extension well in the Pitu area of the Potiguar Basin has proved its fertility by hitting its first oil production. The discovery of this accumulation, the first in Potiguar Basin deep waters, was firstannounced to the market far back December 17, 2013.
The 3-BRSA-1317-RNS well, informally known as Pitu North 1, is the first extension well in the Pitu Discovery Evaluation Plan and is located 60 km off the coast of RioGrande do Norte state at a water depth of 1,844 m and final well depth of 4,200 m.
The discovery was proven by profile analyses and fluid samples which will be analyzed in laboratorie
Petrobras (40%) is the operator of the BM-POT-17 concession, in partnership with BP (40%) and Petrogal (20%
It said its average oil and natural gas production in October in Brazil and abroad reached 2.76 million
barrels of oil equivalent per day (boed), 1.6% higher than the 2.72 million boed recorded in September.
Considering the volumes produced in Brazil only, oil and natural gas production averaged 2.57 million
boed in October, 1.6% higher than in the previous month (2.53 million boed).
The company also said its production in Brazil totaled 2.10 million barrels of oil per day (bpd)
in October, 2.1% higher than in September (2.06 million bpd).
This increase the company revealed reflected the end of the scheduled maintenance stoppages in the large platforms in September.