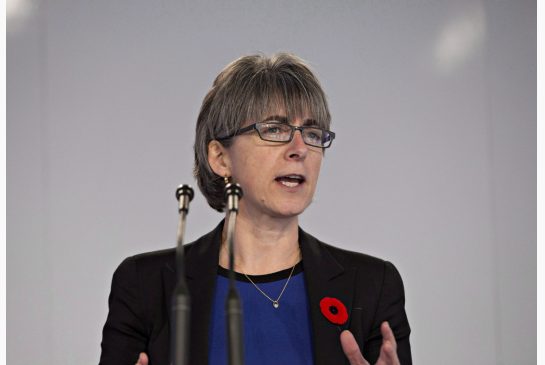 In The News
Reuters report that Lorraine Mitchelmore, president of Shell Canada, subsidiary of Royal Dutch Shell, is stepping down by the end of December and to be succeeded by Michael Crothers, vice president of unconventionals for North America, effective Jan. 1, 2016.
Mitchelmore was appointed executive vice president of heavy oil in 2012, in addition to her role as president and Canada country chair. She has more than 25 years of experience, with 12 years spent overseas in Australia and England, where she worked in various exploration and production roles spanning geographies from Australia, the North Sea, the Gulf of Mexico, Africa, and the Middle East.
She worked with PetroCanada, Chevron, and BHP Petroleum before joining Shell in 2002. Since then, she has held various senior management positions before her appointment as president and Canada country chair in 2009.
She also holds a Bachelor of Science degree in geophysics from Memorial University of Newfoundland, Canada; a Master of Science degree in geophysics from the University of Melbourne, Australia; and a Master of Business Administration degree from Kingston Business School in London, England.
Mitchelmore is a board member of the Conference Board of Canada, the Canadian Council of Chief Executives, the Asia Pacific Foundation of Canada, and the Catalyst Canada Board of Advisors, and is the 2015 chair of the Governor General's Conference.