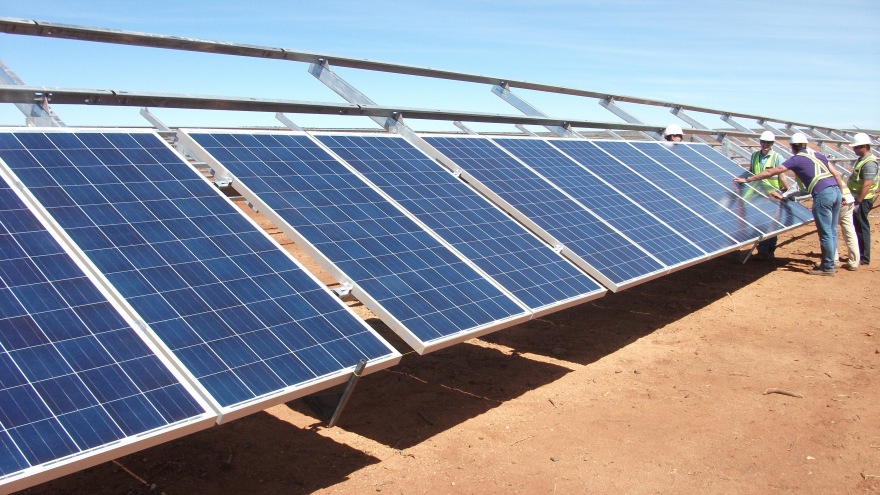 In The News
Egypt has secured $500 million from the European Bank for Reconstruction and Development (EBRD), to help fast-track the country's new solar power initiative, which aims to develop a total of 2,000MW to be distributed over 40 utility-scale projects.
The funds, which have been earmarked for 2016, will be used towards the development of several plants and will help the country achieve its goal of generating 20% of its total power generation from renewable resources.
Each project is set to have a 50MW generation capacity and is expected to stimulate private sector investment.
According to Climate Action, many of these clean power projects will be located on a planned 1.8GW site near Benban in Upper Egypt and once completed, will be the largest solar park in the world.
In addition to providing $500 million, the EBRD plans to mobilise up to $1.5 billion in debt and equity from other financiers for these ventures. The total project cost is estimated around $4 billion, Climate Action reported.
EBRD Country Director for Egypt, Philip ter Woort said: "Egypt currently relies to a large extent on traditional power generation fuelled by costly hydrocarbon imports, however the government has an ambitious strategy to obtain 20% of the country's electricity from renewable sources by 2020.
"Egypt is well placed to do so as it has world-class solar resources and in some places, especially in the Gulf of Suez, great potential for wind power."