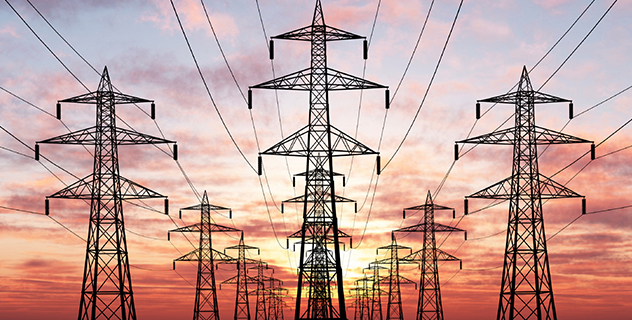 In The News
The Managing Director/Chief Executive Officer  of the Transmission Company of Nigeria (TCN), Mr. Mark Karst, has said the company is targeting 20,000 megawatts of electricity by the year 2020 and would need $1 billion annually to achieve the target.
Speaking on Wednesday at the public hearing into the activities of the Nigerian Electricity Regulatory Commission (NERC) and Distribution Companies  (DISCOS) as relates to infrastructure and billing by the House of Representatives Committee on Power, Karst noted that the money required is a huge sum.
The TCN is however having difficulty is attracting funding, and is considering Public Private Partnership (PPP) alternatives.
Karst put the current power generation at 4,800 megawatts, with potential for 5,400 and 6,000 in a very short time if certain adjustments are made.
He disclosed that the tariff application of TCN with NERC has been pending since the middle of 2014.
"Transitional electricity market declared in February 2015 has not been effective," he said  adding that the power sector remains a difficult field to navigate for all players involved.
Speaking earlier, the Chairman of NERC, Dr. Sam Amadi, said there has to be a regular supply of at least 6,000 megawatts of electricity before power outages can be significantly reduced.
Amadi  also disclosed that 55 per cent of consumers remain un-metered, attributing it to legacy issues which has resulted in consumers charged through estimated billing.
He lamented that the cloning of meters and bypassing meters remain a major challenge particularly in the South-east, which results in loss of revenue for distribution companies (discos).
Responding to reports that the regulatory body is soft on discos for infractions and inefficiencies particularly in metering, Amadi agreed, he however noted that the agency is not quick was wield the big stick to build investors confidence in the sector, and due to the fact that the discos are still experiencing several challenges.
"It is in the interest of consumers that we help discos and generating companies to survive, but from the beginning of this year, we have been penalising. Recently, we asked Abuja disco to pay N18 million to the family of a child who was electrocuted, and they did that," he said.
Amadi added that Abuja disco was also mandated to compensate 32,000 consumers with about N50 million due to over-billing. He explained further that the discos are experiencing several challenges.
The atmosphere at the hearing was less contentious than it was last Tuesday, where the lawmakers grilled Amadi on the emoluments and severance benefits accruing to him and seven commissioners when their tenures end this year.
Amadi noted that he has included the cumulative amount in fresh documents submitted to the committee as requested.