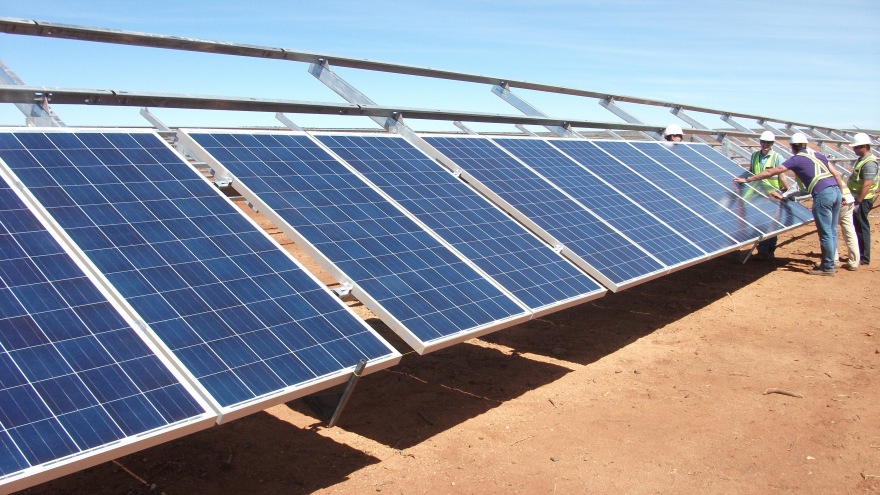 In The News
An Africa-wide mega-scale initiative backed by all African heads of state should see the continent greatly increase its renewable energy over the next 15 years.
The African Renewable Energy Initiative (Arei) plans to develop at least 10 GW of new renewable energy generation capacity by 2020, and at least 300 GW by 2030, potentially making the continent the cleanest in the world.
The International Energy Agency, which has said that Africa is at the "epicentre of the global challenge to overcome energy poverty", estimates that annual electricity consumption per capita in Africa for 2012 was around 600 kWh, compared with the world average of 3,064 kWh.
The plan to accelerate solar, hydro, wind and geothermal energy could see Africa leapfrogging other continents by developing thousands of small-scale "virtual power stations" that distribute electricity via mini-grids and would not require transmission lines, which involve a loss of up to a quarter of power during the process.
The initiative, which is tentatively estimated to cost at least $500bn over 20 years, is billed as "by Africa, for Africa", and is intended to reduce Africa's present reliance on coal. As well as reducing emissions, it will help at least 600 million people switch from lighting homes and cooking with diesel, kerosene and wood, and reduce air pollution in homes and cities.
Solar is expected to play a leading role. "We are ready to engage in massive solar and wind energy production to attain 100% electricity reach for our people," said Judi Wakhungu, Kenya's environment cabinet secretary.
Speaking at the launch of the initiative at the COP 21 talks in Paris, the president of the African Development Bank (AfDB), Akinwumi Adesina, said the continent currently loses 4% of its GDP due to a lack of clean energy.
"Africa is the continent suffering the most from the scorching heat from rising temperatures, and droughts have become more frequent and with greater intensity than ever before. Africa needs more money for adaptation.
"The continent has been short-changed by climate change. But we must ensure that it is not short-changed by climate finance. AfDB will triple its climate finance to $5bn a year by 2020," he said.