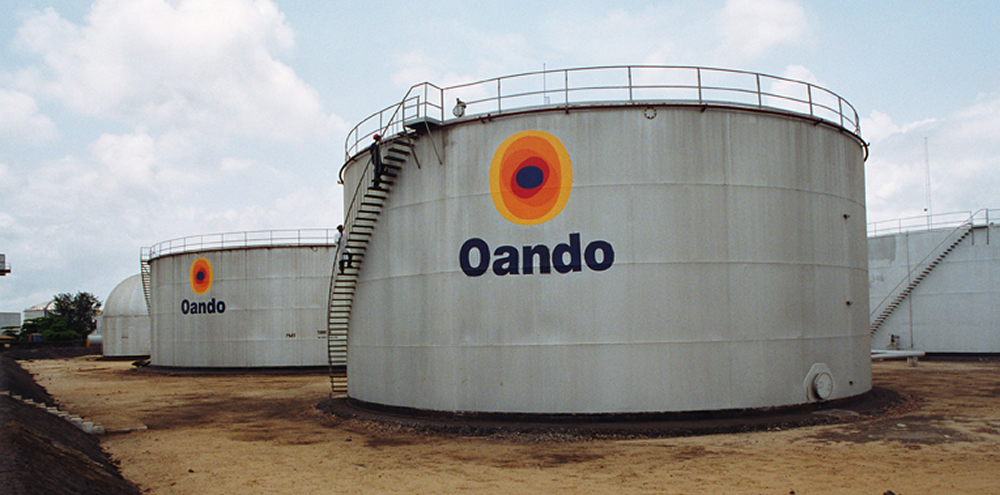 In The News
Shareholders of
Oando Plc
on Monday, December 7, approved the proposal by the Board of the company to raise N80 billion through Rights Issue and partial divestment of its midstream and upstream services businesses.
The shareholders gave the approval at the company's 38th annual general meeting (AGM) held in Lagos.
In approving the proposals, however, the shareholders tasked the board and management to ensure the company returns to profitability and declare dividends going forward.
The directors had requested the shareholders' approval as part of strategies to attract substantial capital to fuel the company's growth initiatives.
"With the continued global economic downturn due to depressed oil prices,many oil companies are facing a persistent challenge in generating substantial short-long term value for shareholders. Companies have taken proactive measures such as divestments, capital expenditure cuts, and suspension of projects to ensure profitability and returns for shareholders in this new reality of low oil prices," the company said.
Speaking on the company's growth initiatives and key drivers for creating consistent shareholder value going forward, the Group Chief Executive,Oando PLC, Adewale Tinubu said: "The sale of 60 per cent of our downstream business is in line with our strategic goals of placing our fundamental growth expectations in the Upstream, and the cash proceeds of the divestment will be utilized towards debt reduction to shore up our balance sheet in these challenging times.
Our strategic focus is to increase our operational efficacy across our subsidiaries, deleverage our balance sheet, and return the company to profitability, whilst creating the necessary platform to be the partner of choice to the IOCs as they continue their divestment programmes."
He said with crude prices in a lull and a renewed emphasis on gas globally, Oando will seek to expand its footprint in the electric power market with the development of up to 300MW grid/embedded power projects; development of up to 100mmscfd Compressed and Liquefied Natural Gas projects to meet the energy requirements of Nigeria's fast growing economy among others.
Oando Plc had ended the 2014 with a historic loss of N184 billion. The integrated energy company also ended the nine months to September 30, 2015 with a loss of N47.8 billion.