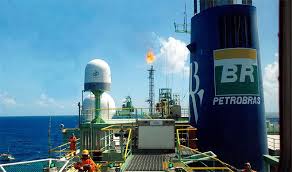 In The News
Brazil's state-run oil company Petrobras is offering up to a quarter of its 40 percent stake in the huge Libra offshore oil prospect as its seeks to reduce the largest debt in the global oil industry, two industry sources said on Tuesday.
The stake could fetch up to $1.5 billion, according to analysts at Macquarie, and is likely to attract international oil companies keen to expand in one of the world's fastest-developing oil basins.
Petroleo Brasileiro SA, as Petrobras is formally known, is targeting $15.1 billion in disposals by the end of next year but has struggled to sell assets in less attractive prospects off Brazil and in the Gulf of Mexico.
Chief Executive Aldemir Bendine has told Brazil's congress that the company will not be able to meet repayment obligations on its debt of more than $130 billion and maintain a $19 billion investment plan next year unless it hits the disposal target.
The company is now offering sought-after oil prospects in the so-called sub-salt areas in the Santos basin south of Rio de Janeiro, several industry sources said. These areas contain vast reserves trapped deep beneath the sea bed by a layer of mineral salts.
Petrobras did not respond immediately to a request for comment.
"Petrobras finally realised the assets they were offering were not as attractive as they thought and has decided to offer opportunities that are more likely to fetch a higher price," an industry source said.
In 2013 Petrobras made an upfront payment of 6 billion reais for its 40 percent stake in the Libra development, which was Brazil's first offshore oil lease sold under production-sharing agreements under which the company is required to be the operator and hold a minimum 30 percent stake.
Royal Dutch Shell, which would become the biggest foreign investor in Brazil after the completion of its proposed $70 billion merger with BG Group, and France's Total each hold a 20 percent stake in Libra. China National Petroleum Corp and China's CNOOC each hold 10 percent.
First oil from the Libra field is expected to flow in the first quarter of 2017. The government estimates that Libra has between 8 billion and 12 billion recoverable barrels of oil and gas equivalent.
Analysts at Macquarie, who have an underperform valuation on Petrobras, cautioned over its ability to keep to its asset sales plans.