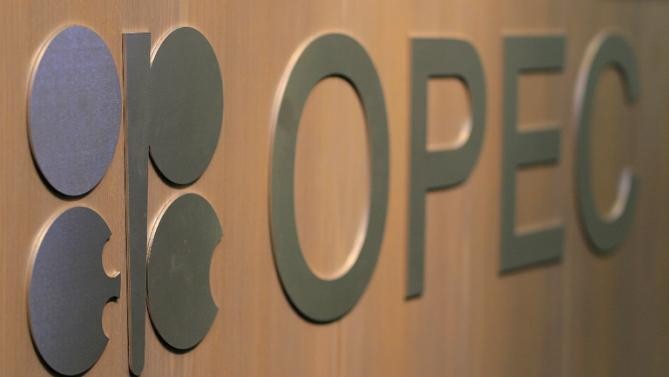 In The News
The oil market was expected to wit­ness stability after the recent meet­ing of the Organisation of Petro­leum Exporting Countries, OPEC in Vienna, Austria. Reports shows that crude oil price would continue to fall, thus affect­ing the abilities of nations, especial­ly Nigeria to generate adequate for­eign exchange for socio-economic development.
When members of the Organisation of Petroleum Exporting Coun­tries, OPEC met in Vienna, Aus­tria on December 4, 2015, many keen observ­ers felt there would be significant leap in the prices of oil at least for a reason. The organ­isation was expected to cut its 30 million bar­rels per day output, thus causing part of the excess crude to be withdrawn from the mar­ket which is said to have been over-supplied.
But that was not to be. It resisted all pressures to cut output for some reasons. First, the decision was taken mainly be­cause of the awareness that non-mem­ber states, especially United States and Middle East nations now have the capac­ity to flood the market with commercial crude oil. Second, members of OPEC felt it would not make sense to effect a cut in its output as that would not culminate in a significant impact on the global oil mar­ket.
Rather than focus on the market, the Conference dwelt extensively on other is­sues.
For instance, it congratulated HE Eng. Eulogio Del Pino on his appointment as the People's Minister of Petroleum and Mining of Venezuela, HE Eng. Carlos Pareja Yannuzzelli on his appointment as Ecuador's Minister of Hydrocarbons, and HE Anas Khaled Al-Saleh on his ap­pointment as Acting Minister of Oil of the State of Kuwait.
The Conference thanked their prede­cessors in office, HE Eng. Pedro Merizal­de-Pavón of Ecuador, HE Dr. Ali Saleh Al-Omar of Kuwait, HE Diezani Alison- Madueke of Nigeria, and HE Asdrúbal Chávez of Venezuela, for their contribution to the work of the Organi­zation.
The Conference extended a warm welcome to its delegation, headed by HE Sudirman Said, Minister of Energy and Mineral Resources of Indonesia. The Con­ference elected HE Dr. Mohammed Bin Saleh Al Sada, Minister of Energy and In­dustry of Qatar, as President of the Con­ference for one year, with effect from 1st January 2016, and HE Ali I. Naimi, Min­ister of Petroleum and Mineral Resources of the Kingdom of Saudi Arabia, as Alter­nate President, for the same period.
It considered the Secretary General's report, as well as the report of the Eco­nomic Commission Board, whose Mem­bers the Conference thanked for their efforts. The Conference deliberated on the current status of negotiations at the COP-21/CMP-11 United Nations Climate Change Conference in Paris and under­scored the importance for all OPEC Mem­ber Countries to be actively and positively engaged in the negotiations.
It indicated that climate change, envi­ronmental protection and sustainable de­velopment are a major concern for us all. The Conference emphasised the signifi­cance of continued dialogue with other oil-producing countries and the impor­tance of maintaining its energy dialogue with China, the European Union, the Rus­sian Federation, and other industry par­ticipants and international organizations. It also welcomed the first high-level meet­ing of the OPEC-India Energy Dialogue later this month.
The meeting respected the input and ideas of all member-countries to find ways and means to deal with the challeng­es they are facing in the global oil market while also noting that, since its last meet­ing in June, oil and product stock levels in the OECD have continued to rise. The latest numbers see OECD and non-OECD inventories standing well above the five-year average.
The forum also noted that global eco­nomic growth was currently at 3.1per cent in 2015 and is forecast to expand by 3.4per cent next year. In terms of supply and de­mand, it was noted that non-OPEC supply is expected to contract in 2016, while glob­al demand is anticipated to expand again by 1.3 mb/d. It agreed that Member Coun­tries should continue to closely monitor developments in the coming months.
Also, in view of the fact that the Or­ganisation's statute requires the change of the Secretary General after two terms and, given the fact that HE Abdalla Salem El-Badri has served
July 2016, when a new Secretary General will be elected by Member Countries.
It appointed Eng. Mohamed Hamel, Al­gerian Governor for OPEC, as Chairman of the Board of Governors until 31st De­cember 2016, and Estevao Pedro, Angolan Governor for OPEC, as Alternate Chair­man for the same period. The Conference approved the Budget of the Organization for the year 2016. The Conference decided that its next Ordinary Meeting will con­vene on Thursday, 2nd June 2016 in Vien­na, Austria. It also expressed its continued deep appreciation to the Government and to the people of the Republic of Austria, as well as the authorities of the City of Vienna, for their warm hospitality and excellent arrangements made for the Con­ference Meeting.
That was not the first time OPEC would be rising from such crucial meeting with­out making much impact on the market. For instance, the previous meeting of OPEC in Vienna, Austria on November 27, 2014 did not also make much impact on the market. HE Abdourhman Ataher Al-Ahirish, Libyan Vice Prime Minister for Corporations had maintained that the conference reviewed the oil market outlook, as presented by the Secretary General, in particular supply/demand projections for the first, second, third and fourth quarters of 2015, with emphasis on the first half of the year. He had indi­cated that the conference considered fore­casts for the world economic outlook and noted that the global economic recovery was continuing, albeit very slowly and unevenly spread, with growth forecast at 3.2per cent for 2014 and 3.6per cent for 2015.
"The Conference noted, importantly, that, although world oil demand is fore­cast to increase during the year 2015, this will, yet again, be offset by the projected increase of 1.36 mb/d in non- OPEC sup­ply. The increase in oil and product stock levels in OECD countries, where days of forward cover are comfortably above the five-year average, coupled with the on-going rise in non-OECD inventories, are indications of an extremely well-supplied market."
"As always, in taking this decision, Member Countries confirmed their readiness to respond to developments which could have an adverse impact on the maintenance of an orderly and bal­anced oil market. Agreeing on the need to be vigilant given the uncertainties and risks associated with future developments in the world economy, the Conference di­rected the Secretariat to continue its close monitoring of developments in supply and demand, as well as non-fundamental factors such as speculative activity, keep­ing Member Countries fully briefed on developments," he had said.
He had noted that the Conference ap­pointed Dr. Bernard Mommer, Venezu­elan Governor for OPEC, as Chairman of the Board of Governors for the year 2015, and Mr. Ahmed Messili, Algerian Gov­ernor for OPEC, as Alternate Chairman for the same period, with effect from 1st January 2015. He stated that the Confer­ence decided to extend the tenure of HE Abdalla S. El-Badri as Secretary General for a further period of six months, until 31st December 2015.
Consequently, prices have dropped be­low expected levels. For instance, the price of Brent crashed from about $75 to $70 per barrel a few days after that conference. The price of OPEC basket also crashed from over $73 to $70 per barrel during the same period. Currently, the prices of many crude oil grades have dropped be­low $40 per barrel in the global market.
Take OPEC basket as an example. The price of the basket hovered at $38.08 per barrel last Friday, compared with $37.89 the previous day, according to OPEC Sec­retariat calculations. The new OPEC Ref­erence Basket of Crudes (ORB) is made up of the following: Saharan Blend (Alge­ria), Girassol (Angola), Oriente (Ecuador), Iran Heavy (Islamic Republic of Iran), Basra Light (Iraq), Kuwait Export (Ku­wait), Es Sider (Libya), Bonny Light (Ni­geria), Qatar Marine (Qatar), Arab Light (Saudi Arabia), Murban (UAE) and Merey (Venezuela).
There are indications that prices would continue to fall because of many factors. For instance, the November 2016 market report of the cartel has it that the world economic growth remains modest at 3.1per cent in 2015, mainly due to a contin­ued slowdown in emerging and develop­ing economies, as well as low US growth in the third quarter. It indicated that the global economic growth is expected to im­prove to 3.4per cent in 2016.
The report maintained that US growth has been revised to 2.4per cent in 2015 and 2.5per cent in 2016, while total OECD growth remains at 2.0per cent for 2015 and 2.1per cent for 2016. The report maintained that figures for China and India remain unchanged at 6.8per cent and 6.4per cent, and 7.4per cent and 7.6per cent, respec­tively. It disclosed that world oil demand world oil demand is expected to grow by 1.50 mb/d in 2015 to average 92.86 mb/d, unchanged from the previous report.
The report maintained that in 2016, world oil demand growth is seen reach­ing 1.25mb/d, in line with the previous month's assessment, to average 94.14 mb/d. It maintained that OPEC oil sup­ply is estimated to average 57.24 mb/d in 2015, an increase of 0.72 mb/d, unchanged from the previous month's estimation. The report indicated that the forecast for 2016 non – OPEC oil supply remained unchanged, showing a contraction of 0.13mb/d to average 57.11 mb/d.
In other words, the world would con­tinue to witness slow economic growth, meaning less demand and low prices for at least greater part of 2016. This develop­ment is expected to haunt many oil coun­tries, especially Nigeria whose economic planners had earlier expected much im­provement next year. It is against this backdrop that the Managing Director of Cowey Asset Management Limited, Mr. Johnson Chukwu who has been watching developments counseled that: "The devel­opment shows that a time has come for us to look beyond oil in the generation of our foreign exchange. We cannot depend on oil alone especially now that OPEC has lost its monopoly to determine what hap­pens in the market."
The Chairman of International En­ergy Services Limited, Dr. Diran Fawibe also indicated that: "We have the oil but the oil would not last forever. Now that the oil flows, we should use the oil money to develop other sectors, especially agricul­ture and solid minerals."
However, as the negative impact of the present lull in the market continues to haunt the nation with virtually all the 36 states unable to pay salaries as when due, many local and foreign observers are waiting to see not only the options that OPEC and others would deploy but also the options available for President Muhammadu Buhari-led adminis­tration to rescue the nation's econ­omy from collapse