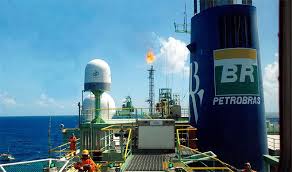 In The News
Oil and natural gas output at Brazil's state-run oil company Petroleo Brasileiro SA fell to its lowest level in 16 months in November after oil unions cut production during their biggest strike against the company in 20 years.
Petrobras, as the company is known, produced 2.712 million barrels of oil and natural gas equivalent a day (boepd) in Brazil and abroad in the month, 1.9 percent less than the 2.765 million boepd recorded in October, the company said on Wednesday.
Output was 1 percent less than a year earlier.
The strike, which began Nov. 1 and lasted nearly three weeks, was aimed at forcing the company to stop a plan to sell $15.1 billion of assets by the end of 2016 and reverse cuts that have slashed annual spending plans by more than half.
Petrobras said that the November result will not prevent the company from meeting its goal of producing 2.125 million barrels a day (bpd) of oil a month in Brazil.