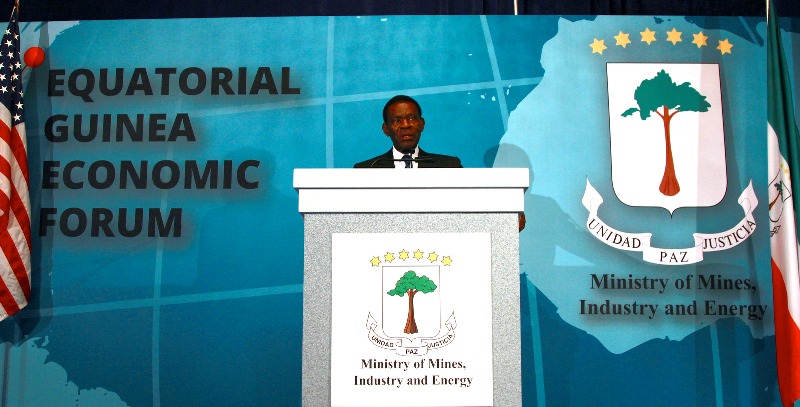 The Government of Equatorial Guinea, represented by the Ministry of Mines, Industry and Energy, has signed a memorandum of understanding (MoU) with the Oil and Natural Gas Corporation Limited (ONGC Videsh) for a sweeping cooperation that could encompass several areas of the oil and gas industry. The Government of Equatorial Guinea was represented by H.E. Mr. Gabriel Mbaga Obiang Lima, Minister of Mines, Industry and Energy, and ONGC Videsh by Mr. Narendra K. Verma, Managing Director. ONGC Videsh is the international arm of ONGC, a state-owned company in India.
The MoU provides the basis for a comprehensive cooperation in multiple areas of the energy sector, including offshore oil and gas exploration in Equatorial Guinea plus midstream and downstream projects. The MoU is considered the foundation for future discussions that will take place in the coming weeks between the both parties to reach further agreements.
The agreement is the result of several weeks of bilateral negotiations following directives made last October by Equatorial Guinea President, H.E. Teodoro Obiang Nguema Mbasogo, and India Prime Minister Narendra Modi to enhance cooperation between both countries.
The announcement comes ahead of the India-Africa Hydrocarbons Conference, which will gather in New Delhi January 21-22, 2016. ONGC Videsh has made investments in Africa a top priority of its 2016 agenda. The company plans to double its spending on the continent to $16 billion over the next few years as it evaluates multiple exploration opportunities.
"On behalf of the Ministry of Mines, Industry and Energy, we are delighted to enter into this agreement," said HE. Mr. Gabriel Mbaga Obiang Lima. "We have received a clear mandate from H.E. the President of Equatorial Guinea to execute this cooperation on both the economic and political front. Going forward, we want to share our very ambitious plans with ONGC for developing upstream and downstream sectors. We will be happy to cooperate with ONGC to fulfill all of them."
"We look forward to this occasion for boosting our ties, particularly in the hydrocarbons and energy sector," said Mr. Verma. "This will strengthen the relationship between our companies and governments. Our Government and Prime Minister are very keen on this cooperation, following the mandate set forth last October."