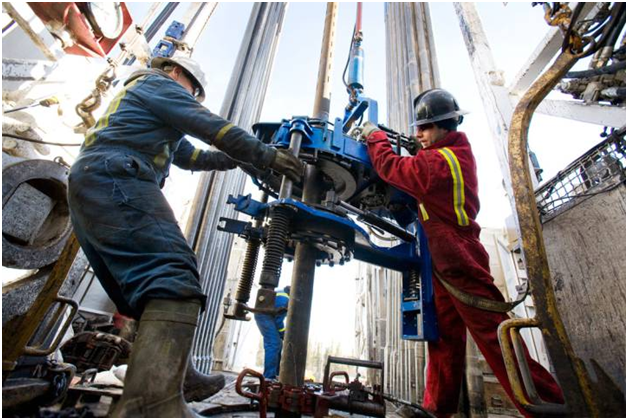 World's leading oil companies are determined to slash more jobs as well as back off major investments as part of a measure to addressing the harsh effects of dwindling crude oil prices.
British Petroleum, BP said Tuesday it would cut 4,000 jobs across its global upstream sector by 2017 to, according to the company "simplify its business, improve efficiency and reduce costs."
"Overall, at a segment level we are planning an upstream organization with a workforce of below 20,000 people by the end of 2017. To reach this level we will need to reduce our current workforce by at least 4000 additional people" Brett Clanton, BP Houston senior director of media affairs, upstream was quoted to have said.
Apparently this step by the British oil giant will not be unconnected with the current low oil prices which have been the first of its kind in more than a decade. California-based Chevron is likely to send about 7,000 of its staff back into the labour market, while Royal Dutch Shell is expected to discharge and send home about 6,500.
The bad market is also closed businesses for small companies with heavy dependence on the majors for contracts ranging from drilling jobs to equipment supplies.
While plummeting oil prices have been great news for motorists, airlines and other businesses that rely heavily on fuel, some 95,000 jobs were lost in the energy sector by U.S.-based companies in 2015, according to the consulting firm Challenger, Gray & Christmas, up from 14,000 the previous year.
Energy companies expanded as oil topped $100 a barrel in 2008 and stayed there during the early part of this decade, but prices have plunged over the past two years because of high supply and weakening demand. Analysts believe more troubles are ahead as they see crude prices dropping to $10 a barrel. "The uncertainty is making us think twice before sinking money into new oil projects" says an offshore staff. "Most modest project requires vast commitments of resources over a number of years. If the industry doesn't invest in production, that could create supply problems down the line", he said.
Weakening demand in China, the world's second-largest energy consumer is not helping matters so also the strong U.S. dollar which has made oil more expensive for buyers outside the United States.
Meanwhile OPEC members have been confused as whether to cut back on production but then fear of losing their share of the market to non-members like the U.S. and Russia makes it more difficult for them to take decisions.