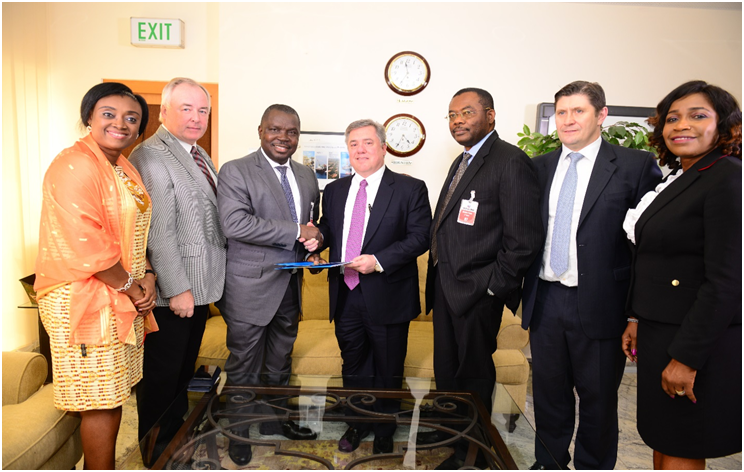 Seplat, a leading Nigerian indigenous oil and gas company with both Nigeria and London Stock Exchange membership announced its victory against Brittania-U Nigeria Limited on the operatorship of Oil Mining Leases OML 53 and OML 55.
The Supreme Court of Nigeria on the 29th of January 2016 delivered its judgment giving Seplat the right to fully acquire as well as operate the assets originally belonging to Chevron Nigeria Limited.
Brittania-U Nigeria Limited ("Brittania-U) had, prior to this judgment precluded the full transfer to Seplat its 40.00% working interest in OML 53 and effective 22.5% working interest in OML 55 (held through 56.25% ownership of the share capital of Belemaoil Producing Limited) that the Company had acquired from CNL in February 2015.
Austin Avuru, Seplat's CEO said: "We are naturally very pleased with the ruling because it means we are now free to deploy our proven operating expertise to realize the significant reserve, production and value potential these blocks hold."
Given an idea of scale of what is hidden in the ground, he said these blocks are estimated to hold recoverable volumes of around 200 million barrels of oil equivalent net to Seplat, "a material volume by any standard and one which has now been unlocked for us," he said.
"OML 53 fits neatly within our strategy of securing, commercializing and monetizing natural gas in the Niger Delta to supply the rapidly growing domestic market, reinforce our position as a preeminent supplier of gas in Nigeria. This is consistent with our strategy of prioritizing assets that offer near-term production growth, cash flow and reserve replacement potential in the onshore and shallow water offshore areas of Nigeria," he added.
The company had on February 5 2015 announced its 40.00% working interest in OML 53 from CNL, as well as concluding negotiations to purchase 56.25% of the share capital of Belemaoil Producing Limited ("Belemaoil"), a Nigerian special purpose vehicle that had completed the acquisition of a 40.00% interest in the producing OML 55, also from CNL.
Seplat's effective working interest in OML 55 as a result of the acquisition is 22.50%. NNPC holds the remaining 60.00% interest in both OML 53 and OML 55 and, pursuant to the Joint Operating Model, Seplat was designated operator of OML 53 and OML 55.