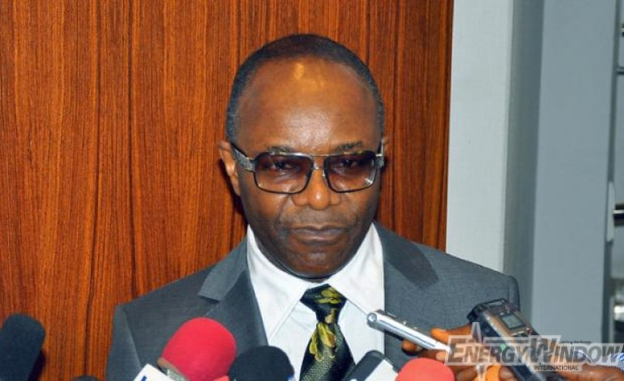 Nigeria's Minister of State for Petroleum Resources as well as Group Managing Director of the Nigeria National Petroleum Corporation, NNPC Dr. Ibe Kachikwu's first press briefing in Lagos on resumption as the GMD of the corporation was an embodiment of scholasticism and rhetorical energy.
Put side by side other presentations of promises of his predecessors, gaseous they might have been, Ibe Kachikwu's familiarization speech and promises at that epoch-making meeting comprising virtually all the energy correspondents nationwide, like a colleague said, were the most unparalleled and overwhelmingly incomparable.
Notwithstanding the few minutes the meeting lasted, Dr. Ibe Kachikwu was still able to push his promises which did not exclude repositioning the dilapidated refineries to ensure petroleum products availability year on year, apparently with promise of relegating products scarcity to the lumber room of history.
Trying to exculpate himself from the lingering fuel crisis, Kachikwu said that apart from appropriate funding. government must seek the services of consultants to assist in the revitalization and management of Nigeria's refineries.
Adding that even at full capacity, the refineries would still not meet local demand, maintaining that some serious and conclusive turn around maintenance of these refineries has not been done over time.
"We have also had issues of fraud" he said. "It got to a point where I started wondering whether as we repair this, somebody was going out there to destroy it, so that contracting will be done", Kachikwu was quoted as saying.
Then, what was the rabble rousing about? What this one-week-one-promise, with its attendant political double-speak intended to achieve, in a regime whose life and continuity depends, willy-nilly, on its ability to deliver on its numerous campaign promises?
Nigeria's energy ministry with NNPC as the biggest branch is not a literarily university classroom of newly admitted students with flamboyant and proud lecturers whose pattern of attracting new students' attention among others include, the use of semantics and unnecessary grammatical embellishments.
As the helmsman of both the country's apex oil company and minister of the overall energy ministry with the duty to oversee the effective operation of NNPC and the country's energy ministry through proactive policies, it was incumbent on him to make authoritative and concrete press statements that can stand any form of criticism.
With the supposed worldwide knowledge of the system which includes knowledge of all the facts and figures of the ministry on his fingertips, what defense would have exonerated him from the series of promises that eventually turned out ridiculous
Than the fear of losing his job, like an analyst said, would it not have made sense if the helmsman of Nigeria's oil and gas corporation had acted like a bureaucrat by avoiding the language of the politicians which, in the general ministerial context he was not?