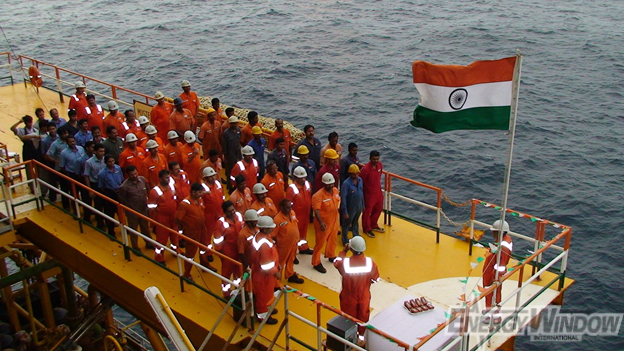 India's Oil and Natural Gas Corporation, ONGC board of directors have approved investment of $5.1-billion for the development of two oil and gas fields in the deepwater block KG-DWN-98/2 located within the Krishna-Godawari basin offshore eastern India.
Known as Cluster 2 is divided into two parts with 2A estimated to hold 94.26 MM metric tons of crude oil and 21.75 bcm of associated gas in reserves, and Cluster 2B in-place reserves estimated at 51.98 bcm of free gas.
The company was reported to have said it plans to develop the Cluster 2A "FPSO" oil fields with 15 producer and 12 water injection wells, with peak production expectation of 77,305 b/d of oil and 3.81 MMcm/d of associated gas. It sees peak water injection at a rate of 9,400 cu m/d.
Peak production rate of free gas is envisaged at 12.75 MMcm/d from eight wells of Cluster 2B.
It's reported that the total oil and gas production envisaged as activity lasted is 23.526 MM metric tons and 50.706 bcm, respectively. The peak daily production rate from the Cluster 2 works out to 16.89% and 27.60% of ONGC's current production rate of crude oil and natural gas respectively.
Project facilities include a gas processing platform with a bridge-connected living quarters platform for processing gas from free gas wells; 430 km (267 mi) of subsea pipelines of various sizes from 6-in. to 22-in.; about 151 km (94 mi) of umbilical and 10 manifolds and riser-based manifolds; and an onshore gas-handling terminal.
First gas is planned by June 2019, with first oil by March 2020, while overall completion is billed for June 2020.
Originally awarded to Cairn Energy India Ltd. in 2001, ONGC purchased 90% of block KG-DWN-98/2 in September 2004. Cairn later relinquished the remaining 10% to ONGC.