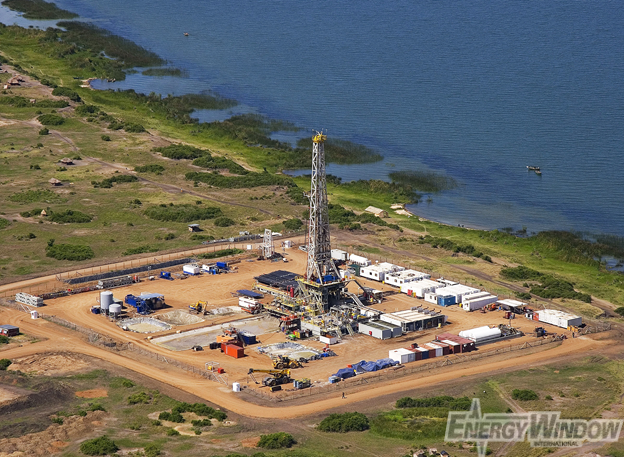 Tullow Oil is launching exploration moves offshore Mauritania in order to fulfill a minimum work obligation of one well on the block before the second exploration phase runs out in November 2017.
The firm operates the C-10 block, on which partner Sterling Energy says Tullow Oil and the other joint venture partners have matured a drill ready, Lower Cretaceous Neocomian age carbonate prospect, Lamina, in 100m water depth.
Drilling costs have been estimated at US$50 million, compared to an estimate of $77 million in 2015. However, other prospects are also being looked at, with a view to selecting a prospect for drilling in 2017, to meet the minimum work obligations, says Sterling.
In its March annual report, Tullow said it was hopeful of acquiring new 3D seismic data over Block C-10, as well as C-3, during the next 12-24 months to determine the area's exploration potential.
The phase three exploration phase, if entered, would require two wells to be drilled on the block.
Block C-10 covers about 8025sq km and in 50-2400m water depth, within the Nouakchott sub-basin. Exploration over the block in 2000-2003 saw four oil and gas discoveries, including the Chinguetti field.
Nearby C-10, Kosmos Energy has made recent discoveries, including the greater Tortue (Ahmeyim) structure. To the south, in Senegal, Tullow discovered at the major SNE field.
Meanwhile, the partners on the Petronas-operated Chinguetti field, offshore Mauritania, have been considering options for its decommissioning, says Sterling.
The contract on the floating production, storage and offloading vessel on the field was extended in 2014 to December 2017. The field produced 9665 bbl net to Sterling in Q1 2016, compared to 34,362 bbl in the same period last year, or 106 b/d compared to 382 b/d.
The drop was primarily due to temporary flow assurance issues (a combination of hydrates blockages in a Chinguetti production well and the Banda gas line), in addition to the consistent Chinguetti field decline.
Sterling says discussions are continue with the Government of Mauritania and relevant stakeholders on how best to manage current operations and seek an agreed plan for a safe, cost effective and robust, decommissioning and abandonment plan.
.