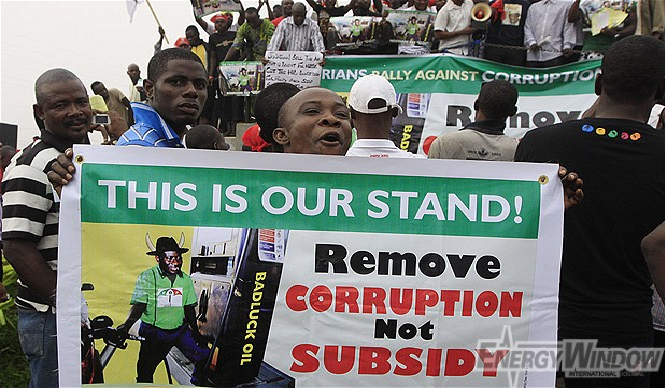 After several months of gaseous promises and dilly-dally to Nigerians and users of petrol in Nigeria, Dr. Ibe Kachikwu, Nigeria's Minister of State for Petroleum, as well as the GMD, NNPC has finally confirmed the fears of the teeming Nigerian population from inception.
"The increase in fuel price to N145 per litre", says an energy expert, "is not all that abnormal, looking at the downturn in global oil prices, exacerbated by the density of the country's population, as well as the dilapidated refineries that have been large conduit pipes for siphoning money rather than transport refined products. All these together can put any country, no matter how rich in mineral resources, in a perpetual state of confusion and stagnation. However, what is abnormal is when those in authority fail to communicate the right and proper messages to the people by whose mandate they were elected into political offices."
Dr. Ibe Kachikwu who conveyed the message of the increase to reporters in Abuja said the decision was the outcome of a lengthy deliberation involving all the stakeholders in the downstream with Nigeria's Vice President presiding.
He was reported to have raised a number of issues militating against products availability to include, among others, importers' inability to source foreign exchange at official rate, occasioned by decline in the country's foreign exchange earnings.
One of the important decisions according to him, was the idea of granting opportunities to any "Nigerian entity" or firm to import petroleum products but based on government specification. He further expressed the federal government's confidence in the availability of products through this strategy.
Almost since the emergence of President Buhari-led government, petroleum products unavailability has consistently posed a serious challenge that has nearly thrown the leadership off balance.