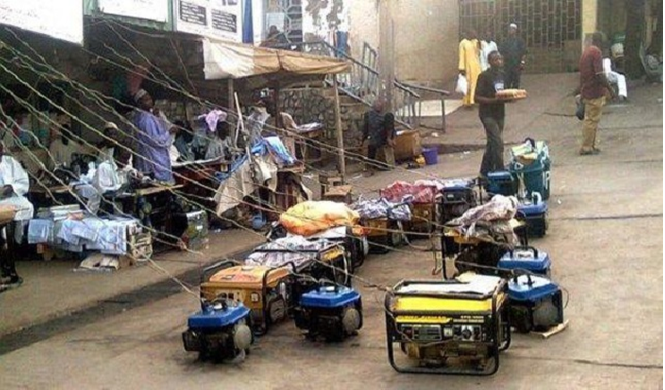 "There is no moral and even legal justification for any group within the electricity management sector of Nigeria to send any bills or ask for payment when electricity supply services were not provided. It is criminal because it constitutes a breach on the fundamental rights of the people."
Expressing displeasure at the way and manner electricity bills were prepared and sent across to members of the Nigerian public for services not rendered, a consultant said stakeholders of the Nigerian power industry should rather wake up to the challenge of pipeline vandalism. Adding that poor and innocent Nigerians should not be made to suffer the administrative ineptitude of those who should have managed the industry well.
He reechoed the level of damage the paralytic and comatose state of the Nigerian power sector has unleashed in the business and social sectors, and by extension, the overall Nigerian economy. "Government must, and apparently has a duty to finding the way out of the sporadic and recurring pipeline vandalism and consequent gas wastage, transparently channel the necessary funds to repositioning all the decayed infrastructures and facilities", he said.
Nigeria's power generation system hit zero megawatts repeatedly in the last months with power supply to households and businesses across the country dropping to its lowest in May as the national grid was reported to have recorded six total collapses and one partial collapse within the period.
The data further revealed that the national grid collapsed eleven times in the first five months of 2016, compared to six and nine times recorded in 2015 and the penultimate year. The current failure was attributed to under or even non-performance of the 11 power plants that included the Shiroro Power Station in Niger State.
Other plants that were not in operation were the Afam IV & V, Geregu I, Omotosho I, AES, ASCO, Trans-Amadi, Rivers IPP, Gbarain, Olorunsogo I and II.
The total national power generation according to the Ministry of Power in Nigeria stood at 2,604.5MW lately, down from a peak of 5,074.7MW sometime in February.
Generation from Egbin, the nation's biggest power station, stood at 181MW, down from 1,085MW on March 15.
Shiroro Power Station in Niger State, Olorunsogo II in Ogun State and Rivers and Trans-Amadi IPPs, both in Rivers State, were reported idle.
And due to an increased mix of gas shortages and pipeline vandalism, the Niger Delta had left about 4,400MW of the nation's power generation capacity idle as at this traumatic period.
Gas constraints prevented 3,661.1MW from being generated, while 355.6MW and 380MW could not be generated due to line constraints and load rejection by Discos and water management.
"They (power firms) are not concerned about the total system collapse because they are making money whether they supply electricity or not. So, why will they be interested in making sure that we have electricity?" one consultant queried.