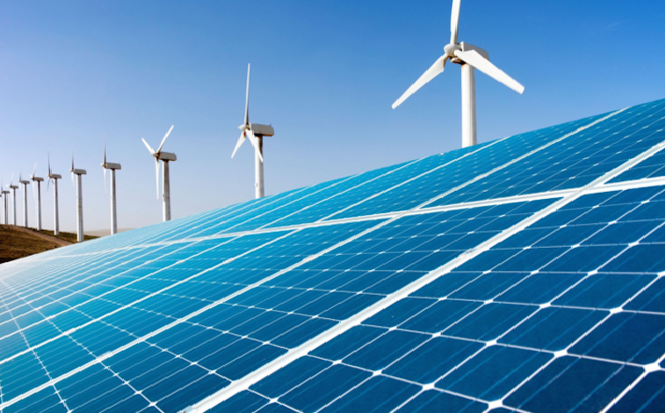 Mainstream Renewable Power, a renewable energy producing giant has signed $117.5m equity investment with investors among whom were IFC, the IFC African, Latin American and Caribbean Fund (ALAC) and the IFC Catalyst Fund, two funds managed by IFC Asset Management Company, Ascension Investment Management and Sanlam to accelerate the build-out of megawatts of wind and solar plants across Africa.
Although still subject to shareholder approval, the deal will provide equity funding for the Lekela Power platform, a joint venture with the global pan-emerging market private equity firm Actis. By this funding package, Lekela is expected to meet its goal of constructing over 1,300MW of badly needed new power capacity in Africa by 2018, while addressing the challenge of climate change.
In his statement, Mainstream Renewable Power CEO Eddie O'Connor said, "Developing Africa's power infrastructure, giving millions of people access to power and enabling the continent's economic growth is one of the greatest challenges of our time. Renewable energy is the quickest and most cost effective solution to achieve this and Mainstream is dedicated to being the leading vehicle in delivering this on the ground."
And Bertrand de la Borde, Head of Africa infrastructure at IFC, and member of the World Bank Group has this to say: "Renewable energy has enormous potential as a clean, reliable, and affordable power source for Africa and we are delighted to help connect Mainstream with solar and wind investment opportunities across the continent through this partnership."
Eileen Fargis, Co-Head, IFC African, Latin American and Caribbean Fund was also quoted to have remarked: "The IFC ALAC Fund looks forward to working with Mainstream Renewable Power to support the growth of Africa's power infrastructure on the continent, an important pre-requisite of economic and social development."
Says Reyaz Ahmad, Head, IFC Catalyst Fund: "The IFC Catalyst Fund is very pleased to support this transaction. We look forward to supporting the growth of the Lekela Power platform and its expansion goals in the region."
With this deal, Lekela will be able to build its pipeline of wind and solar projects in Africa.  It is also part of the plans to build four more wind farms in South Africa, two wind farms and a solar plant in Egypt, as well as wind farms in Senegal and Ghana.