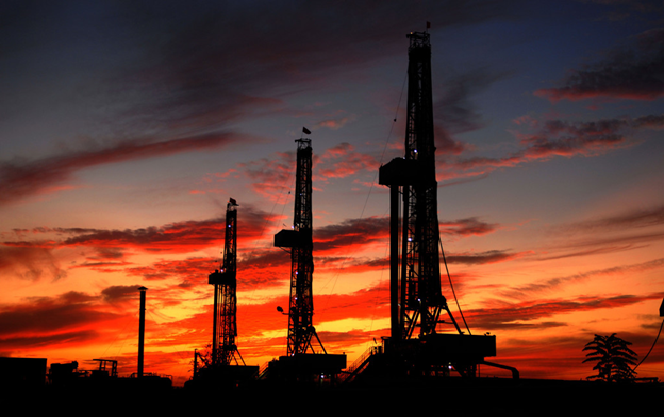 Global Pacific & Partners with ITE Group are getting set to host the 23rd Annual Africa Oil Week and Africa Upstream 2016 Conference over 31st October- 4th November 2016, at the Cape Town International Convention Centre, South Africa.
While the African Continent continues to attract a steady stream of oil and gas commitments in its fast-growing oil, gas-LNG and energy industry, our landmark Africa Oil Week-2016 event an inventory of Africa's Governments, National Oil Companies, Licensing Agencies and corporate players shaping the continent's future especially in exploration and production cum development, across new frontiers and established basins; onshore in the Rifts and offshore in the shelf and deep-water, providing one unique continental platform portraying deep insight, rich-content, strategies, acreage opportunity, farm-ins and deal flow, with extensive high-level senior executive networking for securing new venture possibilities, finance and investment opportunities.
The Conference will highlight Africa's upstream world, Independents from around the world who are already engaged in Africa, the expanding Africa-wide gas-LNG and energy game, emerging unconventional ventures in shale and diverse hydrocarbons, the fast-growing class of "Born in Africa" companies, Africa's state oil firms and foreign national oil companies, leading exploration technologies, geoscience and technical ideas, local content policies and players, plus Young Professionals in Africa, with debate and discourse on Africa's oil and gas future – these elements together now shaping Africa's vast hydrocarbon game, and with the service and supply industry deploying state-of-art E&P technologies to build the future for the oil, gas, and energy industries from Cape-to-Cairo.
Since 1994, and for over two decades, our Africa Oil Week has been widely recognized for forging corporate and state relationships in Africa and beyond, as well as driving direct and foreign investment into and inside Africa's multiple upstream landscapes.
As numerous top-level executives in the global industry have oft-noted, the Africa Oil Week and Africa Upstream Conference stands apart from all other events as the leading meeting in or on Africa, and sits at the top of the global oil-gas calendar, allowing delegates unrivalled opportunities:
To meet with Africa's state oil officials, Ministers, plus senior executives, private oil players and worldwide public listed oil-gas/energy companies
Acquire insight and knowledge from an outstanding program with 175 top-line speakers
Negotiate deals, investments and farm-in and farm-out opportunities with corporates and state oil firms
Interface with over 40 Governments and participate in roadshow opportunities for emerging acreage and asset transactions
Discuss ventures with major oil and energy banking institutions, institutional oil-equity investors, project financiers, multilaterals and transaction advisors
Network with the growing service and supply industry operators found across Africa's oil and gas-LNG value chain
Engage with 160 exhibitor companies, and over 1,000-plus senior executive delegates
Listen to the top corporate/state decision-makers, leading thinkers, analysts, financiers and policy-makers
Combine corporate interest with multiple five-star social occasions with peers – in breakfasts, luncheons, dinners, receptions, and after-hours
The 23rd Africa Oil Week 2016 includes:
23rd Africa Upstream – Tuesday 1st November -Friday 4th November 2016
15th Africa Independents Forum – Monday 31st October 2016
78th PetroAfricanus Dinner in Africa: Tuesday Evening, 1st November 2016
4th Africa Local Content Forum – Monday 31st October 2016
21st African Institute of Petroleum Luncheon – Tuesday 1st November 2016
7th Global Women Petroleum & Energy Club Business Luncheon – Wednesday 2nd November 2016
Africa Exploration Zone / Speakers Corner – Tuesday 1st November to Thursday 3rd November 2016
4th Young Professionals in Africa – Thursday 3rd November 2016
Ice-Breaker Cocktail Reception at Two Oceans Aquarium – Monday 31st October 2016
Networking Drinks at Mitchells – Tuesday 1st November to Wednesday, 2nd November 2016
Cocktail Reception at CTICC – Tuesday 1st November 2016
Networking Dinner at Mondiall Restaurant – Wednesday 2nd November 2016
Networking Reception at SA Rugby Museum – Thursday 3rd November 2016
Global Oil Press Club: Africa Breakfast – Thursday 4th November 2016
20th Annual Board Awards & AIP Africa Oil Legend Induction – Friday 4th November 2016
Traditional Braai-BBQ on the Beach – Friday 4th November 2016
CNBC Special Panel Debates and On-site Interviews
Law of the Sea: Africa Workshop – Wednesday 2nd November 2016
SEEP: Africa Workshop – Thursday 3rd November 2016
You're only inside Africa's oil and gas game, if you're at Africa Upstream 2016.