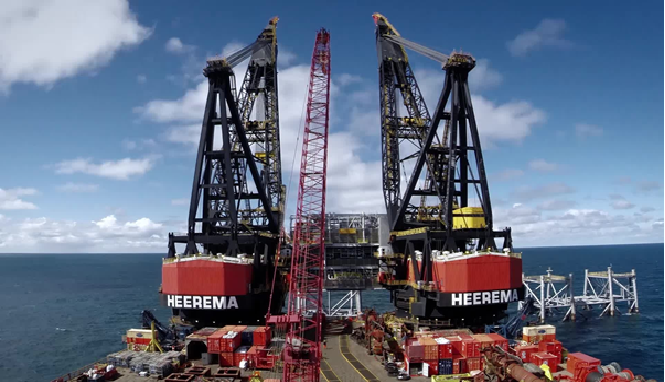 The British oil giant, British Petroleum's Clair field, the largest undeveloped hydrocarbon resource on the UK's continental shelf is expected to post its first oil by the end of 2017 following completion of construction of one of its production platforms.
The $6 billion (£4.5 billion) investment consists of two bridge-linked fixed steel jacket platforms and topsides, with a drilling and production as well as quarters and utilities platforms.
The Clair field, which is about 75km west of the Shetland Islands and extends over an area of 220sq km in 150m water depth is hoped to contain an estimated 8 billion barrels of oil to grow the company's net production target of 500,000 barrels per day with about 640,000MMbl of recoverable resources projected to extend even until the year 2050 at the production peak of 100,000 barrels daily.
"It will", BP says, "see the world's first deployment of BP's enhanced oil recovery technology and a water injection method that will deliver an additional 40 MMbbl."
The field whose development plan was impaired for a long time by difficult reservoir characteristics and technological limitations for some time but finally got the approval of BP and its partners was discovered in 1977.
Clair Phase 1, the first development phase of the project with a "single fixed platform alongside production and process topsides facilities and supported by a steel jacket and associated oil and gas facilities" was sanctioned in 2001.
Production from the Clair field started in February 2005 from the first phase facilities and has so far produced around 80 MMbbl. The first phase facilities are designed to continue producing until 2028.
"We are continuing our appraisal drilling program in the Clair field to help define a possible third phase of development," BP said.