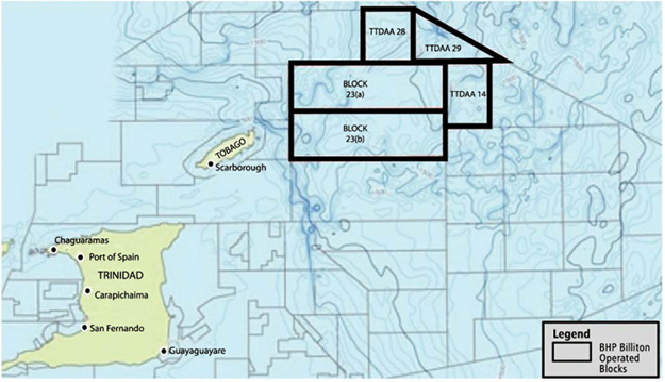 BHP Billiton, Australia-based oil and gas giant has eventually found gas on the deepwater LeClerc play-opening well offshore Trinidad and Tobago. The firm was said to be drilling for oil but got gas eventually.
The report describes the firm as saying that the LeClerc 1 ST01 well was drilled in Block 5, in 2500-8500ft water depth, 135mi off the east coast of Trinidad using the Transocean Deepwater Invictus drillship, reaching a total depth of 22,876ft, with gas encountered in multiple zones.
The Australian press was reported to have quoted the BHP Billiton President Petroleum Steve Pastor as saying that their concern and target was to make oil in a large quantity for the purpose of export.
"While the focus of our program is a commercial oil discovery, we are encouraged by the results of the first well in our Trinidad and Tobago exploration campaign, LeClerc. The results will help BHP Billiton's plans to further appraise the basin, as part of our extensive Trinidad and Tobago exploration program", he said.
The LeClerc well, spudded May 21, is the first of three deepwater wells in the southern region of Trinidad and Tobago and forms part of the company's planned eight-well, deepwater program in the area.
BHP Billiton holds a 65% share in the block with partner Shell holding the remaining 35% through its acquisition of BG Group.