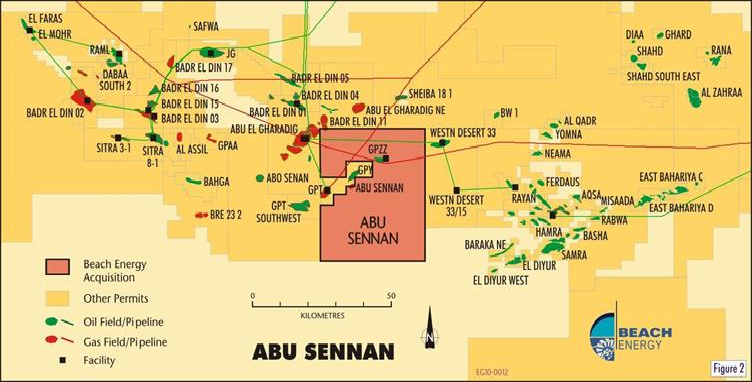 Al-Jahraa SE-1X in the Abu Sennan concession in Egypt's Western Desert has eventually started production.
Reports confirmed that the operators of the field – Kuwait Energy and its partners obtained the development lease from EGPC for the Al-Jahraa SE-1X on August 24, and production a day later
The well, reports further disclosed, saw initial flow rates of 460 bpd of crude from the Abu Roash E formation, producing at a 2" inch choke size with production stabilizing to a daily average rate of 410 bpd.
Kuwait Energy has a 50% interest with its partner Dover Investments and Rockhopper Exploration.
The CEO of Kuwait Energy, Sara Akbar was quoted to have expressed delight: "I am delighted to announce we have begun production from the Al-Jahraa SE-1X well after making the discovery earlier this year. This is another milestone highlighting Kuwait Energy's exploration, development and execution capabilities adding value to the asset. We could not have achieved this without the unparalleled support of the EGPC and our partners."