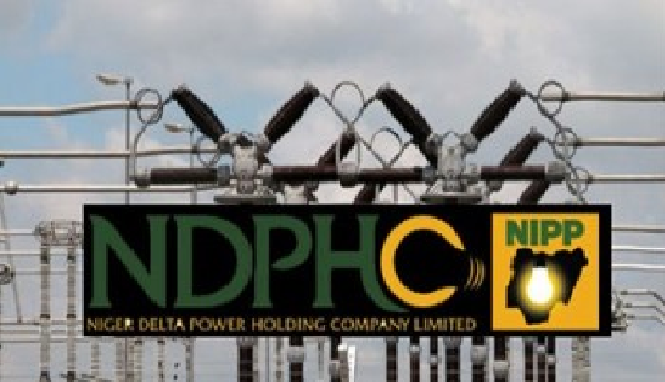 Working with the Babatunde Fashola-led Ministry of Power to deliver the mandate of the Buhari-led administration for  effective electricity generation and distribution to all in Nigeria is one crucial goal the Niger Delta Power Holding Company Limited, NDPHC is not ready to toy with.
Reiterating this commitment, the new management of the company led by the Managing Director and Chief Executive Officer, Chiedu Ugbo said the company was only concerned with ensuring that all ongoing projects under it aimed at enhancing Nigeria's power sector capability were achieved. Adding that the company was exploring other areas of possibility for improved power sector delivery.
He stated without mincing words while speaking in Abuja that none of the company's projects was suspended for any reasons whatsoever, and no any plans, conceived or premeditated, to effect changes on the company's name as were the rumours in several quarters over the last few days. "I want to state categorically that all our projects are ongoing. There is no plan by the new Management to change the name of the Company neither has the Government ordered us to do so", he was quoted as saying.
To further this course, the General Manager, Communications, Alhaji Yakubu Lawal was quoted to have said in a press statement that as early as a few days ago, the management team of the company had a whole day meeting with the Oronta Community in Abia State of the South-east aimed at resolving an issue of the right of passage for a 330KV transmission line along the community. "The dispute is now resolved and the parties involved have signed terms of settlement as all other projects are going on unhindered", Chiedu said.
The communications helmsman said Chiedu had visited a number of projects and settled backlog of issues since assumption of office. They included, among others, the visit to Gbarain Power Station in Bayelsa State to resolve gas issues.
And just a couple of days ago, he led the Management team to Ikot Ekpene in Akwa Ibom State to assess the issues affecting wheeling power through the transmission station to transport over 2, 500MW of electricity from the power station located in the South-east, South-south regions of the country to the national grid.
According to him, Chiedu had also met with the Executive Governor of Enugu State, Rt. Hon. Ifeanyi Ugwuanyi to solicit support aimed at resolving community issues in the state, simultaneously reaching out to other stakeholders in the East for assistance towards resolving all community issues to enable projects' completion.