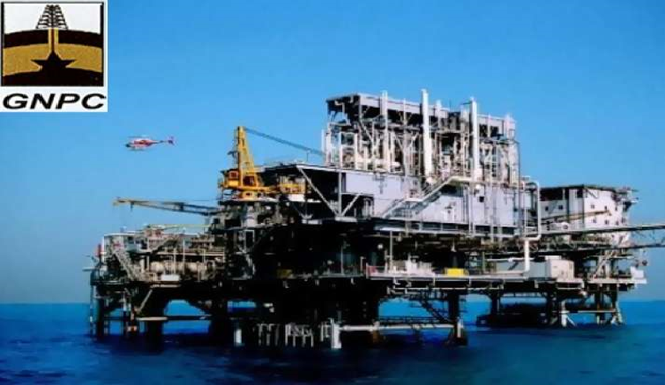 Ghana may be ushered into a new era of relative comfort from its hitherto gas availability challenges that have left a huge gap in the country's electricity supply history. This is because most of the country's gas-to-power projects whose foundations date back years ago are soon to be completed and commissioned.
Alex Mould, GNPC's chief executive who was reported to have announced this earlier was also quoted to have said that the  implementation of what they referred to as "Offshore Cape Three Points, OCTP or Sankofoa-Gye Nyame Gas Project was already done 54%, while the Floating, Production and Storage and Offloading, FPSO Vessel was 80% completed.
With oil production billed to start from the Sankofa Gye Nyame Oil Field, the third producing asset after Jubilee and TEN Fields in the second quarter of 2017, gas production is only expected to start in the second quarter of 2018, Mould revealed.
He said this while signing the OCTP/Sankofa-Gye Nyame gas project security package in Accra.
Ghana's finance minister Seth Terkper who was reported to have spoken at the endorsement ceremony was also quoted to have said that the project was Ghana's first gas-to-power project, with a capacity to supply 180 million standard cubic feet of natural gas.
The capacity of this gas project she said would generate up to 1,100MW of power and, together with the Jubilee and TEN Oil Fields, would contribute significantly to the country's energy security needs.
World Bank country director in Ghana, Henry Kerali was quoted by government sources as saying that the project was one of the bank's largest private sector investments in sub-Saharan Africa and the largest guarantee operation in the 20-year history of the Group's guarantees.
Adding that gas supply from the project is expected to be much cleaner, stable and secure, serving as a local source of fuel that will not be subject to the fluctuations of rainfall or the global price of oil, and above all, assist in the reduction of greenhouse emissions.
Government says the OCTP-Sankofa-Gye Nyame Oil Field holds an estimated proven hydrocarbon reserve of 204 million barrels of oil and 1.1 trillion standard cubic feet of natural gas. The World Bank is supporting the project with $7.9 billion through a combination of International Development Assistance payment guarantee and the International Bank for Reconstruction and Development (Enclave) loan guarantees.