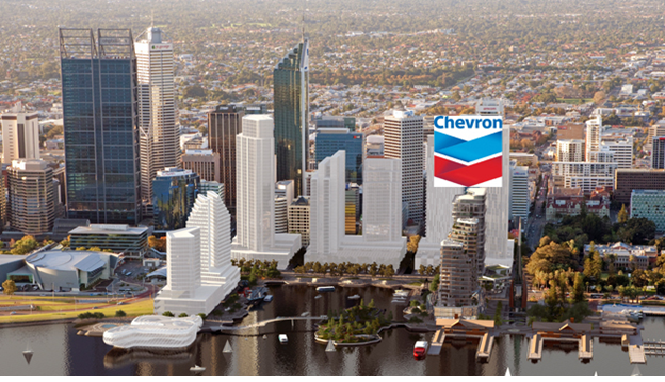 Chevron says its Q3 2016 report has shown a 35% decline in its earning, compared to 2015, even with more drastic drop when looking at its total earnings for the first nine months of the year.
Its earnings for Q3 2016, the company said came in at US$1.3 billion, compared to $2 billion in Q3 2015. The company has in the first nine months of 2016 posted a loss of $912 million, compared to the $5 billion of total earnings for the same period in 2015, representing a 117% drop.
Says foreign currency effects increased earnings in Q3 2016 by $72 million, compared with an increase of $394 million in Q3 2015. Sales and other operating revenues in Q3 2016 were $29 billion, compared to $33 billion in the 2015 period.
"Third quarter results though down from a year ago" says Chairman John Watson reflect an improvement from the first two quarters of this year." He added: "We have had steady LNG production and cargo shipments from Gorgon Train 1, and we recently started LNG production from Gorgon Train 2. In light of these milestones, we expect December production between 2.65-2.70 MMboe/d."
Global net oil-equivalent production for Q3 2016 came in at 2.51 MMb/d, compared to 2.54 MMb/d a year ago, reports disclosed. Capital and exploratory expenditures in the first nine months of 2016 were reported at $17.2 billion, compared with $25.3 billion in the corresponding 2015 period.
The monies did not exclude $2.7 billion in 2016 and $2.5 billion in 2015 for the company's share of expenditures by affiliates, which did not require cash outlays by the company. Expenditures for upstream represented 91% of the companywide total in Q3 2016, the company said.
Reports further quoted Watson as saying: "We have made progress toward our goals of lowering the cash breakeven in our upstream business and getting cash balanced. Capital spending and operating and administrative expenses have been reduced by over $10 billion from the first nine months of 2015 as a result of a series of deliberate actions we have taken."
Adding that plans to start up first liquefied natural gas (LNG) from its giant Wheatstone project in Australia, beginning in mid-2017 with Train 1, and from Train 2 in the following six to eight months were ongoing.