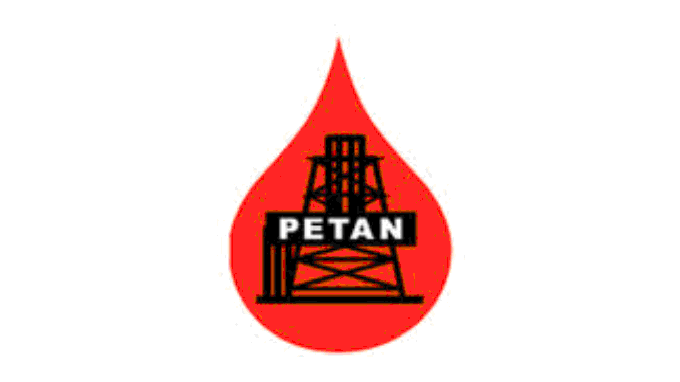 As the West African International Petroleum Exhibition and Conference, WAIPEC draws very close, TOTAL, Schlumberger, SNEPCo, First E & P, SEPLAT, NCDMB and NAPIMS have confirmed their participation at this all crucial gathering.
Meanwhile, the Petroleum Technology Association of Nigeria (PETAN) has announced the first set of speakers to feature on the programme at the three day event, a major platform for the oil and gas industry, taking place between 21st and 23rd February at the Eko Convention Centre, Lagos, Nigeria.
Industry leaders and expert speakers have been drawn from key stakeholders
involved in the oil and gas industry in Nigeria to lead discussions and
provide invaluable insight at WAIPEC 2017.
These include: Dafe Stephen Sejebor – Group General Manager, National Petroleum Investment Management Services (NAPIMS), Engr Simbi Kesiye Wabote – Executive Secretary, Nigerian Content Development and Monitoring Board, Tunde Adelana – Director, Nigerian Content Development and Monitoring Board, Bayo Ojulari – Managing Director, Shell Nigeria Exploration and Production Company (SNEPCo), Tony Attah – Chief Executive Officer and Managing Director, Nigeria LNG Limited.
Others include, Austin Ojunekwu Avuru – Chief Executive Officer, SEPLAT, Dada Thomas – Chief Executive Officer, Frontier Oil Limited, Ademola Adeyemi Bero – Managing Director, FIRST Exploration Petroleum Development Company, Engr Charles Chiedu Odita – Managing Director, Midwestern, Emeka Ene – Chief Executive Officer, Oildata Energy Group, Dr Layi Fatona – Managing Director, Niger Delta Exploration & Production Plc, Abdulrazaq Isa – Chairman, Waltersmith Petroman Oil Limited, Ahmadu Kida Musa – Deputy Managing Director, TOTAL Exploration and Production.
Ifeanyi Nwagbogu – Group Managing Director, Schlumberger, Chiedu Oba – General Manager, National Content, Shell Nigeria Exploration & Production Company Limited (SNEPCo) and Olusoga Oduselu – General Manager, Nigeria Content, Chevron Nigeria were also on the list.
PETAN's executive board members are also expected to hold special sessions at the convention. Members will include its chairman Bank Anthony Okoroafor, Geoff Onuoha, Ranti Omole and Gbolahan Lawal.
WAIPEC's first class conference programme will lead on unlocking strategic value – leveraging innovation, best practices and technology to grow West Africa's energy industry, through a series of plenary and industry panel sessions and topical presentations.
As PETAN chairman, Bank Anthony Okoroafor explains; 'PETAN has commissioned
this event WAIPEC to provide the oil and gas sector with a much-needed
business platform to showcase expertise and discuss opportunities. WAIPEC is
strategically located in the heart of the commercial area to facilitate
access, and is very much organized by the industry for the industry.'
PETAN is delighted with the response of the major industry players in
getting behind what is effectively its event and would like to particularly
acknowledge the significant contributions made by WAIPEC's platinum
sponsors; Shell Nigeria Exploration & Production Company and the other key
sponsors; Marine Platforms, First E&P, Lee Engineering and Aveon Offshore.
Alongside the conference, the international exhibition, which is free to
attend to qualifying individuals, is attracting an increasing number of
specialized companies who will be showcasing their latest products and
services, including many international and regional energy companies and
service providers, regional and national oil companies.
A full list of participating companies can be found at www.waipec.com along
with further programme information and details of how to register to attend.
WAIPEC is excited to be hosted by the Petroleum Technology Association of
Nigeria (PETAN), The Petroleum Technology Association of (PETAN) was
registered in 1990 as an association of leading Nigerian Indigenous
Technical Oilfield service companies in the upstream and downstream sectors
of the Oil industry whose vision is the development and domestication of
Petroleum Technology in Nigeria..