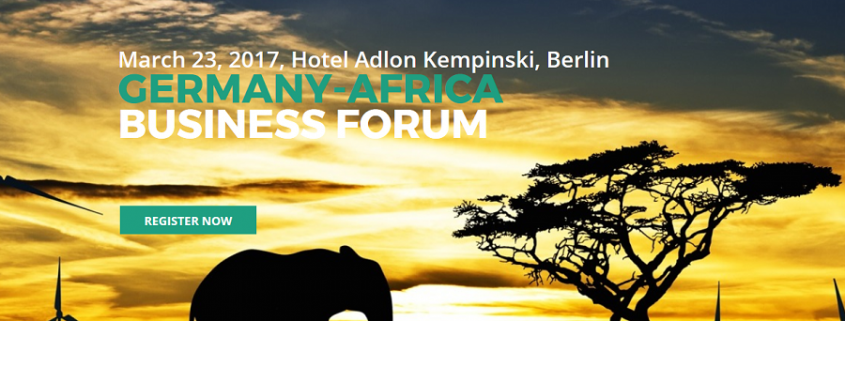 The need to expand and strengthen business relationship between African and German companies has again been emphasized.
At the first ever Germany-Africa Business Forum, held March 23 at the Adlon Kempinski in Berlin, participants had urged the German business community to intensify investments in the African continent. Highlighting Africa's need for machinery, technology and training, speakers said German businesses were well positioned to add greater value.
"As a global role model, a leader in Europe and in the field of development, Germany is a friend and ally to Benin and African nations," said H.E. Thomas Boni Yayi, former president of Benin during the opening address. "Despite all this, we know that Germany can and must play a broader role."
Adding that German companies only achieve just 2 percent of their overseas business in Africa, a shortfall that was emphasized at the meeting, as China, India and the United States continue to dominate trade activity with the continent. German companies that have excelled in the continent said Germany should do more to engage African companies and invest more in state-to-state lobbying.
"We need to see more visits from German heads of state into Africa," said Álvaro Martinez, Regional Head for WE&MEA for GEA Group, a German technology provider to the food industry. "We need to learn from the people who are succeeding, like China. We need a more comprehensive approach."
The meeting also agreed that German companies have an extensive track record of building partnerships and understanding fair exchanges working in foreign countries.
Onyeche Tifase, the CEO of Siemens Nigeria, said that long-term commitment to its partners in African countries would be the most effective approach in the long run. "In Africa, China is looking for a girlfriend, Germany is looking for a wife," she said.
Established to bring together African business and political leaders with Germany's preeminent companies, the Germany/Africa Business Forum also aims to develop fresh commercial and social concepts that shape business, as well as economic thought and institutions.
The organizers said Germany's Energiewende, the transition to a low-carbon, environmentally sound, reliable, and affordable energy supplier, can be a role model for African societies and businesses to reassess one of Africa's most pressing issues – its energy deficit, which is one of the biggest impediments to the region's development.
"In terms of renewable energy generation and consumption, Germany is today where the entire continent of Africa will be in 2030," said Guillaume Doane, Executive Director of Germany-Africa Business Forum. "The German business community is well suited to embark on this huge opportunity by leveraging technological expertise and innovation to provide energy in a cost-effective manner. That's the type of engagement that is needed."