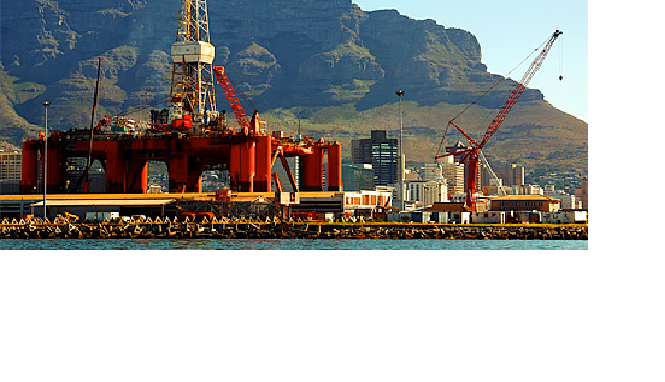 Equatorial Guinea, Sub-Saharan Africa's third-largest oil and gas producer has declared its readiness for new partnerships especially in the downstream oil and gas industry aimed at growing the country's economy.
In a press statement to Energy Window International, The Government of Equatorial Guinea said it was meeting with the Saudi authorities in Jedda to discuss possible areas of cooperation and investment, placing much emphasis on hydrocarbon.
With the country's growing dependence on oil and gas, it is expected that she left no stone unturned as she cements every possible partnership opportunity within the Arabian Gulf, extending also olive branches across neighboring countries.
"The Republic of Equatorial Guinea intends to drastically improve economic relations with the Arabian Gulf countries. And for them we have started with the Kingdom of Saudi Arabia. Next week will be the first official visit of President Trump outside America," said H.E Gabriel MBAGA OBIANG LIMA, Minister of Mines and Hydrocarbons.
The statement maintained that Equatorial Guinea would always offer investors a safe and attractive place for investment, with assurance of a well-established hydrocarbons industry that has hosted key international oil companies for decades; and it boasts some of the best infrastructure capacity in West Africa, from highways, ports and airports to electricity access and strong communications systems.
"Equatorial Guinea has just liberalized its telecommunications market, built a Next Generation Network based on fiber optic technology and aims to be a benchmark in Central Africa," said H.E Maximiliano Martin MECO AVEME, Minister of Telecommunication and New Technologies.
Adding that the country has always sought to build on its success in oil and gas and develop sectors that have great potential in Equatorial Guinea.  Maintaining that he expansion of Equatorial Guinea's downstream sector has already taken off, with investors from around the world taking up projects like the Bioko Oil Terminal, which is a petroleum storage facility that will increase Equatorial Guinea's energy independence; a petrochemicals revolution project that paves the way for Equatorial Guinea to export downstream products; and the Fortuna Floating LNG project, a world-class liquefied natural gas project expected to reach FID in mid-2017 and first gas by 2020.