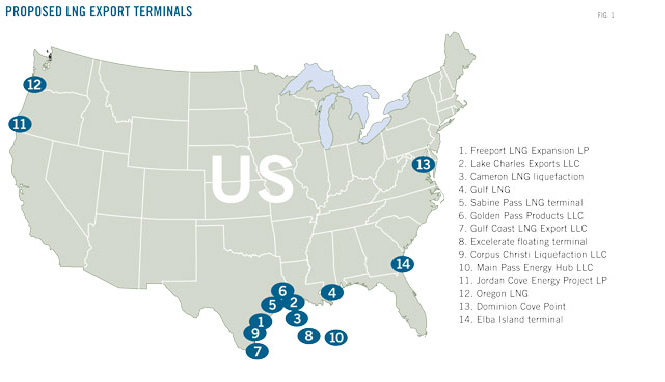 United States, China, have announced a 100-day action plan that, according to them has the potential to alter global LNG trade.
Wood Mackenzie's report emailed to Energy Window International said under the action plan which fell under the framework of the US-China Comprehensive Economic Dialogue, Chinese companies now have the opportunity to negotiate long-term contracts, and source liquefied natural gas from US suppliers, the US Commerce Department said.
Commenting, Massimo Di-Odoardo, Head of Global Gas and LNG research at global natural resources consultancy of Wood Mackenzie, said: "The wider agreement represents a win for both sides. It allows President Trump to deliver on his pledge of redressing global trade imbalances and China to show its commitment to becoming an equal trade partner.
"Until now Chinese buyers have not bought long-term LNG supply from the US directly. This ensures US LNG entering the Chinese market will be politically palatable."
Di-Odoardo added: "The agreement connects the US, the fastest growing LNG supplier, with China, the largest LNG growth market. By 2030, we expect Chinese LNG demand to reach 75 MMt/pa, triple 2016 imports, an equivalence of $26bn a year at today's prices.
He noted that US LNG has already been coming into China, and in March this year it accounted for 7% of total LNG imports. China's total LNG demand in 2016 amounted to 26m tonnes.
"In the longer term, the deal paves the way for a second wave of investment in US LNG as developers will now be able to target Chinese buyers directly thereby supporting project financing potentially. It could also", says the report, "support direct Chinese investment into liquefaction and upstream developments on US soil,"
Di-Odoardo further said that the agreement also confirms the Trump administration's commitment to grow US LNG exports, following earlier announcements to expedite the environmental permitting process for new facilities.
However, it increases the pressure, says the report, on competing suppliers that include new LNG projects from Australia, East Africa and Canada, as well as new pipe and LNG projects from Russia. It will also undermine, it said, the niche that portfolio players, such as Shell, BP and the French Total.
"But ultimately, whether Chinese buyers line up for a second wave of US LNG will depend on its competitiveness versus other global alternatives and Chinese buyer appetite for exposure to US gas prices," he said.