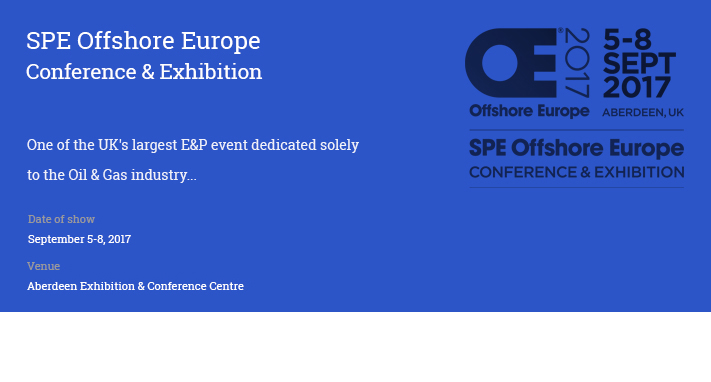 As Europe and indeed the whole world get set for one of the world's oil and gas intellectual feast, Pedro Parente and Robin Watson, chief executive officers of Petrobras and Wood Group respectively have been enlisted to join other great eggheads to speak at the opening plenary session at SPE Offshore Europe 2017 taking place from the 5th through the 8th of September in Aberdeen.
They join Ben van Beurden, CEO of Royal Dutch Shell and Bob Dudley, group chief executive of BP to simplify the central theme of that convention, "Embracing New Realities: Reinventing Our Industry", in a top CEO line-up on the opening day of what was referred to as Europe's foremost exploration and production (E&P) technical conference and exhibition.
Conference chair and President, Drilling Group, Schlumberger Catherine MacGregor, welcoming the speakers said: "It is testimony to the relevance of the North Sea that these industry leading CEOs with global portfolios have agreed to speak at the opening plenary session at SPE Offshore Europe 2017.  Their insights will set the stage for the largest and most topical technical conference and exhibition in Europe, reflecting the strategic, commercial, behavioural and technology challenges that will shape the future of the industry for the next ten years and beyond."
Robin Watson according to a press statement posted to Energy Window International will join the three operating company CEOs to give a service company's breakdown of the new realities the industry is currently facing.
Robin Watson became chief executive of Wood Group in January 2016, having been chief operating officer and an executive member of the Wood Group board since January 2013 and chief executive officer of the Wood Group's PSN division since 2012. A chartered mechanical engineer and fellow of both the Institution of Mechanical Engineers and the Energy Institute, holding a position of visiting professor at the Robert Gordon University. He has Masters in Business Administration (MBA) and an Honours Degree in Offshore and Mechanical Engineering. Prior to joining Wood Group, he worked for Petrofac and Mobil Oil both in local and international capacities.
And Pedro Parente, who holds a graduate degree in electrical engineering from the University of Brasilia and started his career in public service at Banco do Brasil the statement said was appointed CEO of Petrobras, the Brazilian multinational oil company, in June 2016.  He was also a consultant both at the International Monetary Fund and some public institutions in Brazil, which among others include the Departments of State and the 1988 National Constituent Assembly. The statement further revealed that between 1999 and 2002, Parente held several Government positions that included chief of staff minister, minister of planning, deputy minister of finance, chairman of the energy crisis management chamber, member board of Petrobras and then chairman in 2002.
This year's event the statement highlighted would offer more than 65 technical papers and 11 keynote panel sessions with business breakfasts and topical lunches.  New technologies, products and services launched by exhibitors in the last 12 months are expected to be highlighted in a new initiative called 'Tech Trek', developed to help visitors to find what's new, more easily. A 'new for 2017' Decommissioning Zone will feature a themed exhibition and conference space. Free-to-attend, the zone will include an exhibition area for decommissioning technology and service providers as well as a conference programme organized in association with Decom North Sea, IMechE, ITF and SUT.
SPE Offshore Europe has been held biennially in Aberdeen since 1973. It is the largest E&P conference and exhibition outside North America.