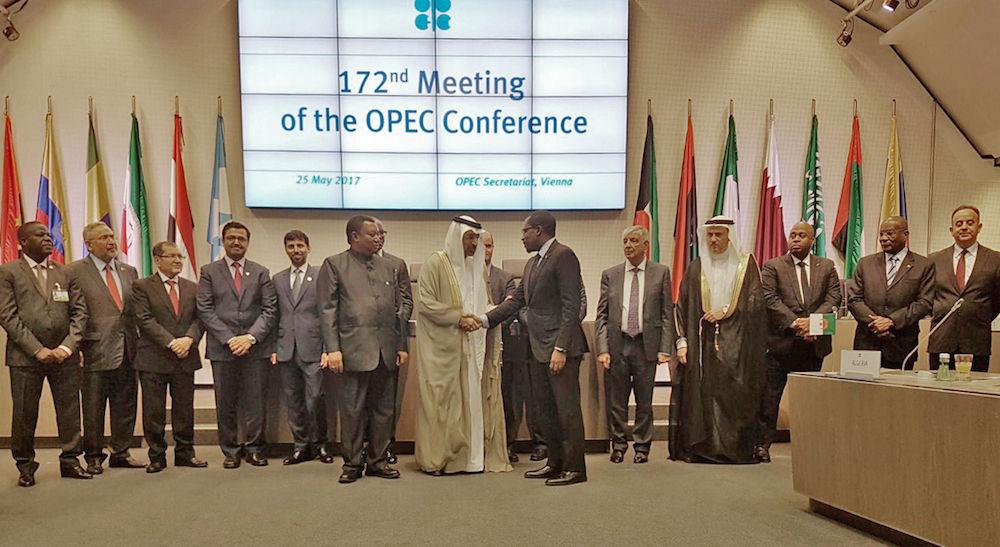 Equatorial Guinea has finally joined the membership of OPEC, the Organization of Petroleum Exporting Countries, an initiative that, according to Centurion, demonstrates the massive progress made by the nation since the first oil and gas developments of the 1990s.
At the organization's 172nd meeting in Vienna, Equatorial Guinea's Minister of Mines and Hydrocarbons H.E. Gabriel Mbaga Obiang Lima had met in a closed session with the OPEC ministers, who eventually voted to accept the country's application to join the bloc. Equatorial Guinea applied to join OPEC in January 2017 and had its application accepted just four months later.
Gabriel Mbaga Obiang Lima also praised Centurion on its work facilitating the negotiations for Equatorial Guinea to join OPEC: "Our nation, and Africa as a whole, needs more companies that are as committed to our collective progress as Centurion. The Government of Equatorial Guinea commends Centurion and its attorneys for their success in helping our nation join OPEC. Equatorial Guinea now stands tall among energy producers worldwide."
NJ Ayuk, CEO of Centurion, stated: "The OPEC deal is huge for Equatorial Guinea, a country which advocates for African interests and African prosperity, whether in business or diplomacy. Centurion's purpose is aligned with that of the country and its government, and we are proud of the role that we have played in bringing Equatorial Guinea into OPEC."
Equatorial Guinea is, as Centurion has always advocated, a place for innovative energy pioneers. The firm has played an active role in bringing investment to Malabo and facilitating the growth of the energy sector. Key developments have included deepwater oil and gas production, LNG exports, methanol production, CNG public transport, and renewable power. In 2017 the Ministry of Mines and Hydrocarbons is working on keystone projects that include a petrochemicals complex (REPEGE), tank farm (Bioko Oil Terminal) and the finalization of the 2016 bidding round (EG Ronda 2016). Equatorial Guinea's entry into OPEC provides a new framework for cooperation on these and future energy innovations.