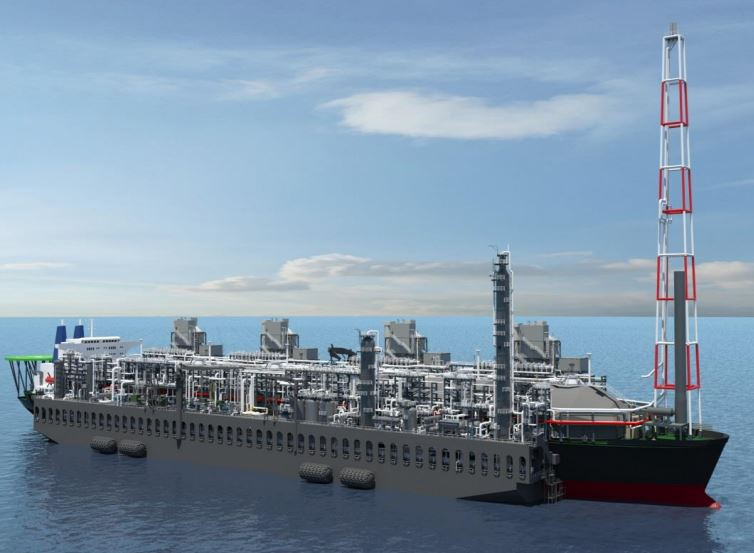 The Government of Equatorial Guinea, represented by the ministry of mines and hydrocarbons has entered into a binding agreement with OneLNG SA to explore the liquefaction and commercialization of natural gas in offshore blocks O and I. OneLNG which is a joint venture between Golar LNG and Schlumberger with the aim to rapidly develop gas reserves into LNG, says a press statement, will commit funding to explore the technical and commercial feasibility of a floating liquefied natural gas project.
The agreement according to the statement commits the State and OneLNG to find a binding commercial and technical structure for an agreement on a second FLNG project with a target date of end of 2017. OneLNG, along with Ophir Energy of the UK, is part of the joint operating company that is developing the $2 billion Fortuna FLNG project in offshore Equatorial Guinea, Africa's first deepwater FLNG project.
The Government of Equatorial Guinea is a stakeholder in production sharing contracts in blocks O and I through its national oil company, GEPetrol, which is an indirect participant in the development of the liquids-rich gas and condensate fields Alen, Diega, Aseng and Yolanda.
"This agreement is a crucial step to monetizing these offshore natural gas reserves and expanding Equatorial Guinea's sizeable role as a global gas exporter while developing a domestic component," the statement quotes H.E. Gabriel Mbaga Obiang Lima, Minister of Mines and Hydrocarbons of Equatorial Guinea as saying. He added: "Equatorial Guinea is an African pioneer in deepwater FLNG projects and OneLNG has been a vital partner in those efforts. We stand ready to work with OneLNG to provide the right incentives to make this project work."
"OneLNG looks forward to again collaborating with the Republic of Equatorial Guinea on an innovative project," said Jeff Goodrich, Chief Executive Officer of OneLNG SA. "This further cements the strong relationship we have built in executing the Fortuna Project."