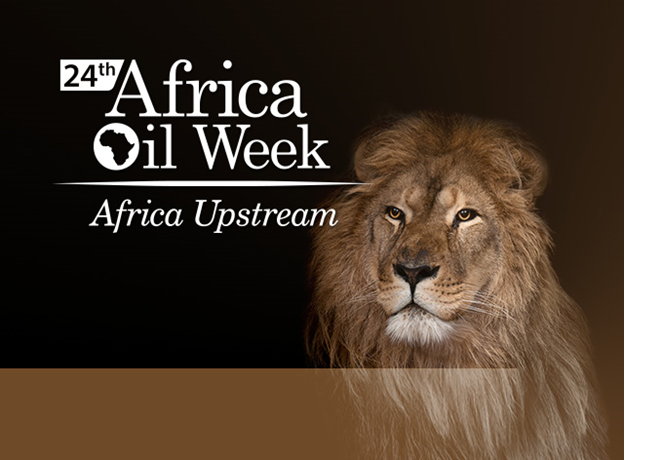 ITE is proud to announce its top-level speakers and sponsors for the 2017 edition of the globally recognized Africa Oil Week, the world's longest running oil and gas conference on the African continent, being held in Cape Town, South Africa, from the 23rd – 27th October.
As Africa's premier oil industry event, Africa Oil Week draws over 1,250 senior stakeholders from the global upstream ecosystem for five days of content, thought leadership, networking and deal making. This high-level participation is due, in particular, to the superlative quality of speakers, sponsors and partners, all of whom optimize the benefits of the content-rich programme.
Now in its 24th year, Africa Oil Week features 160 speakers from the corporate and public sphere to share winning strategies and solutions being deployed to face the future of the upstream industry with confidence.
Amongst these top-level speakers feature representatives from government and state bodies:
H.E. Jean-Marc Thystere-Tchicaya – Minister of Hydrocarbons for the Republic of Congo, Brazzaville; Congo
H.E. Thierry Tanoh – Minister of Petroleum, Energy and Development of Renewable Energies in Côte d'Ivoire;
H.E. Gabriel Mbaga Obiang Lima – Minister of Mines, Industry and Energy in Republic of Equatorial Guinea;
Jerreh Barrow – Commissioner of Petroleum, Ministry of Petroleum & Energy for Government of The Gambia;
Engr Simbi Kesiye Wabote – Executive Secretary, Nigerian Content Development & Monitoring Board, Nigeria.
They will shed light on new opportunities as frontier and emerging markets and elaborate on the increased attractiveness achieved through strengthened fiscal and regulatory stability.
Côte d'Ivoire plans to double its oil and gas output by 2020 and is seeking to develop offshore reserves in the oil-rich Gulf of Guinea, while the Republic of Congo aims to increase daily production to 300,000 barrels from the current 250,000 barrels over the next two years. This will put it close on the heels of Equatorial Guinea, the third-largest oil producer in sub-Saharan Africa with oil reserves estimated at more than 1.1 billion barrels of crude. The Gambia, whose eight blocks, six offshore and two onshore, of which most are unallocated, have generated a lot of interest since its change of government, will present its legal framework that gives it the right to award contracts via tender and direct talks. Nigeria's Simbi Wabote will clarify his organisation's capacity-building objectives and how IOCs can leverage the Nigerian Content experiences of others when planning projects.
Delegates will glean invaluable industry insights and operating experience from leaders of top international operators on the continent, such as:
France's Guy Maurice – Senior VP, E&P Africa, Total E&P;
Luca Bertelli – Chief Exploration Officer, Eni Spa, Italy;
Jasper Peijs – Vice President Exploration, Africa, BP Plc;
Frank Pluta – Managing Director, Global Co-Head of Oil and Gas Corporate Finance, Standard Chartered Bank;
Mike Adams – Head of Exploration, Gene Energy.
Each brings his or her expertise and perspective to the subjects of frontier exploration; challenges, opportunities and risks; deepwater exploration; the future of upstream; E&P trends; gas resources and gas-to-power development; and technology in the industry, amongst many more. Africa Oil Week provides a forum for exploring them all.
Also proud to be associated with the 2017 Africa Oil Week are its sponsors, which include the most prominent corporate players of the oil and gas and related industries.  Numerous opportunities and packages exist for partnering with Africa Oil Week.
Special highlights of Africa Oil Week are the 80th PetroAfricanus Dinner, hosted by Seplat Petroleum Development Company and ITE, on 24th October and the 9th Global Women Petroleum & Energy Club Luncheon on 25th October.
Delegates who register by 21st July qualify for the substantial Early Bird Discount while companies registering three or more delegates benefit from an additional 10% discount.
All registration fees include access to the 17th Africa Independents Forum and the 24th Africa Upstream Conference and Exhibition but exclude the 80th PetroAfricanus Dinner and 9th Global Women Petroleum & Energy Club Luncheon, which must be booked separately.