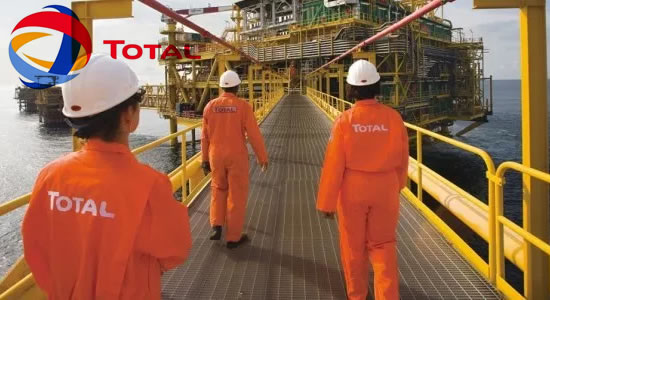 The Managing Director and Chief Executive of Total Upstream Companies in Nigeria, Nicolas Terraz said that they have invested more 10 billion dollars in the Nigerian oil and gas sector in the last five years.
Terraz made this disclosure at the annual international oil and gas conference of the Association of Energy Correspondents of Nigeria, NAEC held in Lagos.
He also reiterated his companies' commitment to maintain its expertise and position in the country's onshore, offshore and deep offshore terrains, adding that with the completion of its Egina field development, they would be able to add about 200,000 barrels per day to Nigeria's output by 2018.
He also reechoed the companies' drive to keep the flag flying both in the upstream and again in the downstream sector where he said they have consistently maintained lead with close to 550 service stations across the length and breadth of Nigeria.
He said: "Total as an international, integrated energy company with presence in more than 130 countries around the world, is always willing to work with host nations for the provision of what we call `Better Energy'.
"This in a nutshell means improving the lives of the citizens of our host nations, beyond the provision of clean and affordable energy."
Expressing hope that the prolonged low oil price regime was gradually petering out said the Nigerian power sector can get better looking at the abundance of opportunities, therefore calling all hands to be on deck to seek innovative solutions to the challenges of the oil and gas and energy macro sector.
"It is in this regard, that I commend the organizers of this conference for choosing a very apposite theme: "PIGB: Prospects and Challenges to Nigerian Oil and Gas Industry".
"The oil and gas operating environment in Nigeria had for long been beclouded by regulatory and fiscal uncertainties due to the non-passage of the omnibus Petroleum Industry Bill, PIB.
This situation he said had resulted in the loss of investments as investors, who dreaded uncertainty, diverted their funds to more friendly areas.
"Total in Nigeria, therefore, welcomes the passage of the PIGB and fervently hopes that no effort will be spared in addressing all regulatory and fiscal hurdles facing the industry, in a holistic manner.
"I would like to state that the Total Group has unflinching faith in the future of Nigeria," he said.