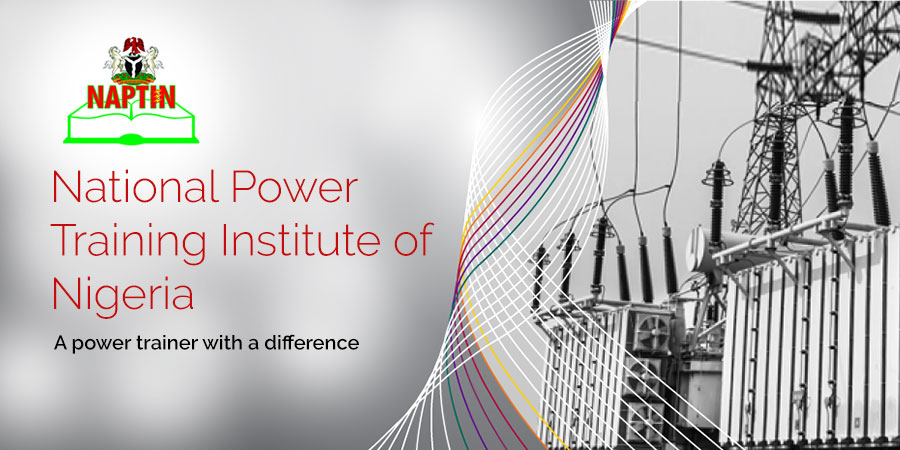 "That Nigeria with a population of about 180 million people sharing less than 5, 000MW of electricity does not mean lack of professional and competent engineers. Nigeria indeed has the best engineers in the world, so, that Nigeria has less than 5, 000MW to share with its teeming population should not mean that she does not have the capacity to train foreigners. What we are truly suffering from is corruption, which has also made a (mincemeat) of the country's resources and destroyed human capacity management."
This was Engineer Dr. Okeke, former Director General of the National Power Training Institute of Nigeria, NAPTIN talking to Energy Window International in an attempt to clear an obfuscation whether Nigeria could still train or produce a formidable and reliable electricity workforce for other African countries when she is incapable of addressing her own power sector problems.
Engineer Dr. Okeke who also disclosed that the institute would still be enrolling and training about 80 Sierra Leonean electricity personnel in different fields of operation in January 2018 said it was time African leaders woke up from their slumber and embrace the ongoing revolution in the energy industry worldwide. He also declined to make any comments on the performance of the Buhari-led administration in the power sector, but rather maintained that all have sinned and came short of any form of honour.
He added that the training of 36 personnel of Liberia Electricity Company (LEC) on power generation, distribution and transmission was in line with the dreams and aspirations of the West African Power Pool, WAPP to ensure West African countries benefited from the gains of collective and integrated energy development programme globally.
Speaking at the official inauguration of the training programme that began with about 36 personnel of Liberia's electricity company under the auspices of NAPTIN in Lagos Southwest of Nigeria the acting DG of the institute Alhaji Ahmed Nagode said the training was aimed at promoting West African Countries' integration on power sector training and cross fertilization of ideas and experience.
The acting director-general said that WAPP came together to help grow and improve the technical skills of LEC personnel so that they would in turn use the knowledge they have acquired to resolve their nation's power challenges.
"Leveraging on the strength of one another through proper synergy has proven to be a catalyst for growth and development. "World-class companies and institutions have at one time or another sought partnership with each other to grow", he said.
The objective of the training he reiterated was to improve their capacity on electricity generation, distribution and transmission network, as well as strengthen them in effective power supply and revenue collection. They would also be tutored in power distribution maintenance and repairs, substations operation, commercial operations that would include metering, sales invoicing, customer relations and accounting.
The West African Power Pool is a regional body of ECOWAS whose vision is to have a unified regional electricity market in West African through a national power system.
Meanwhile Mr. Babatunde Raji Fashola who holds portfolios as Minister of Power, Works and Housing in Nigeria has restated the need for private participation in the development and growth of the country's power sector through investment in solar energy. He said this during the launching of a book written by a celebrated Managing Director of one of Nigeria's giant electricity distribution companies, Eko Electricity Distribution Company, EKEDC located in the Southwest of the country Oladele Amoda.
According to Fashola, apart from being the energy of the future, it is also easier for solar to reach Nigerians who live in rural areas and communities that prove somehow difficult for the distribution companies to get to, allaying fears of the Discos over the deployment of more solar power through mini-grids and other federal government initiatives aimed at improving service in the power sector.
He did not only commend Amoda's initiative to put down a book that addresses power sector challenges, he also congratulated him for bringing it at a time the country was searching for solution for change.