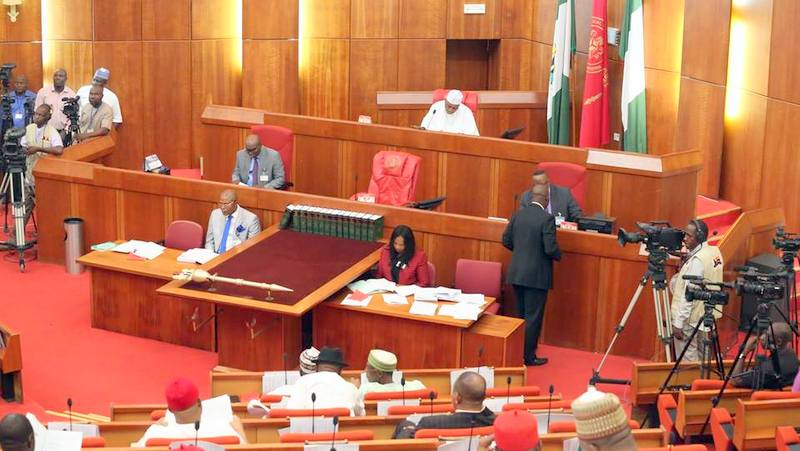 "What the chairman, Senate Committee on Petroleum Resources Upstream, Senator Tayo Alasoadura said, that the passage of the Petroleum Industry Bill, PIB into law this year would not be feasible was not news to stir any reactions or trigger bear palour debates. And 2018 is also not likely, even if we have a transparent political structure."
While speaking to Energy Window International, an oil and gas analyst said pushing the non-passage of the age-long bill to what the Senator called the "exigency" of President Buhari's 2018 budget was merely diversionary. Adding that none within the echelon of power in Nigeria has any understanding of the bill as long as it does not satisfy their wishes and cravings.
The bill which was introduced to the national assembly more than ten years ago as the Petroleum Industry Bill, BIP now has Petroleum Industry Governance Bill, PIGB, Petroleum Industry Administration Bill, PIA, Petroleum Industry Fiscal Bill, PIFB, and Petroleum Host Community Bill, PHCB, and it is, according to the Senator, to fast-track its passage into law.
He'd insisted that the PIB established clear rules, regulations, procedures and institutions for the efficient administration of the petroleum industry.
"This bill establishes the legal and regulatory framework, institutions and regulatory authorities for the Nigerian petroleum industry. It also stipulates deadline for operations in the upstream, midstream and downstream sectors", he said.
"Given the high expectations for the PIB and the long controversy that had surrounded the passage of the bill for over a decade, we needed to break it into four parts to enable its passage into law within the short time frame we have", he stated.
According to him, the Petroleum Industry Administration Bill, Petroleum Industry Fiscal Bill and Petroleum Host Community Bill had already gone through the second reading of the parliament, assuring the Committee's prompt action to see the bill passed into law before the Q1 of 2018.
Meanwhile achieving the intended Final Investment Decisions, FIDs in the Nigerian oil and gas industry within the stipulated time frame to prop up oil production will depend entirely on a number of factors which among others include, the quick realignment of the country's E&P policy to accommodate investors especially during hard times, government's prompt discharge of its Joint Venture cash call obligations, plus its commitment to ensuring fairness hence sanity in the Niger Delta.
In an email to Energy Window International, Wood Mackenzie analyst said that despite the recent low oil prices that sent operators and economies scampering, costs of producing a barrel of oil still remained very high. Adding that there have not been that large cost reductions as it's been seen around the world. Maintaining that investors need to get their project breakeven prices down to sub-$50/bbl to be comfortable in making a return.
He further stated: "Nigeria has more work to do there, so this makes it hard to sanction projects, especially high cost projects in deepwater."
"If the Nigerian oil production, with operation disruptions put together, was able to maintain a historically 2 million barrels per day, it then means that it could do more with better funding, streamlined E&P policy, and acceptable formula for distributing proceeds from hydrocarbon resources."
"We have already seen delays to FID on many projects and this may yet continue until costs come down further. Lower-cost incremental projects are more likely to move ahead."
"I think for Nigeria and for other oil dependent producers" he warned, the key concern will be peaking global oil demand." He added that Wood Mackenzie forecast this happening in 2035, to them a point beyond which long term growth aspirations could be impacted. That's why diversifying the economy they said was such a big priority.